The pros and cons of online teen dating
Last Update : September 18, 2018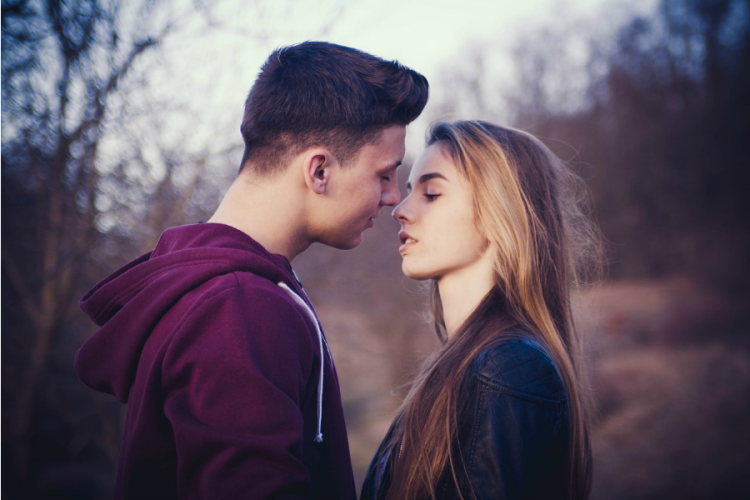 People like to say that love has no age.
There is the belief that people usually find their special one by the end of their twenties or beginning of their thirties, but the fact is that the dating game starts much more earlier.
A lot of people have ended up marrying their school sweethearts and others have found love after the 50s. There are no established rules about what is the best time to find a lifetime partner.
However, dating is harder for teenagers, at least in comparison with younger adults in their twenties.
Teenagers usually do not have much experience in the romance field and still are trying to figure it out their place in the world.
Check out the best EliteSingles events to safely meet singles!
Teen seek for romance through dating apps
Social media and swiping dating services for younger daters like Yellow app or Tinder -the matchmaking app used to be very popular among teenagers, but recently banned underage from using it- are playing a key role in the way adolescents date.
Nowadays, thanks to these dating platforms, it is easier for teens to meet and chat with other guys/girls living nearby and who have the same age, with the intention to primarily expand their social circle and, if there is an emotional connection, then initiate a new love story.
The reason why youngsters prefer to rely on dating apps to find a potential date is that they can connect with dozens of interesting singles at once.
In such a way, they can also avoid the awkwardness of face-to-face rejection.
Register for free to eHarmony, a safe dating site with a very dynamic community!
Are dating apps for teens safe?
One of the biggest concerns about teenage online dating is safety.
Practically most serious dating websites like RSVP, Be2, Zoosk or Academic Singles do not accept users under 18.
It is not only about legal and moral issues, but it is also because singles using these platforms look for a different type of commitment.
Most teens seek to experiment and find out about relationships, but usually do not aspire to initiate a story that would last forever, while older daters expect to find Mr. or Miss Right and, in time, tie the knot.
The biggest fear is who really controls who uses dating apps aimed at adolescents and how exactly they are used.
Apps like Yellow are on the spotlight as many believe that any adult can impersonate as an adolescent and take advantage of real teens. It is easier for sexual predators to target children.
However, are dating apps for teens a real threat to adolescents' safety and intimacy?
The risk of finding a fake profile perhaps is the same as any other dating website for adult audiences.
The difference is that teenage users are more vulnerable and less conscious of the consequences of engaging in a conversation online with a stranger.
The best prevention in such cases is to make sure teenagers really know about the potential dangers of exposing themselves online, never share explicit content and always report any suspicious behavior.
The first dating adventure should be a treasured memory and not something to be ashamed of or a horrible experience to forget. The best way to date as an adult, it to behave like one. This is why responsibility and common sense must be the first priorities when dating online as a teenager!