Ask your dating question! (Zoe's dating Advice)
Last Update : July 11, 2019 by Zoe
Because not everything is blue or pink when it comes to love, dating, and relationships, it's really important to create a dedicated space to talk about dating in all of its forms.
I'm Zoe and I've specialized in the last years in online dating. I've been investigating how love and romance are evolving with all the technological platforms that are constantly emerging in our -already very busy – lives. I love to ask my friends about their love experiences and best tips because I think that people are the best learning source when it comes to love.
---
Dating Questions Answered:
---
I invite you to join this dating journey we're starting here and to ask any question you might have! I'll do my best to gather all the knowledge I can to answer you in the most helpful way I can!
Join this platform for dating tips, seduction secrets, single advice and much much more!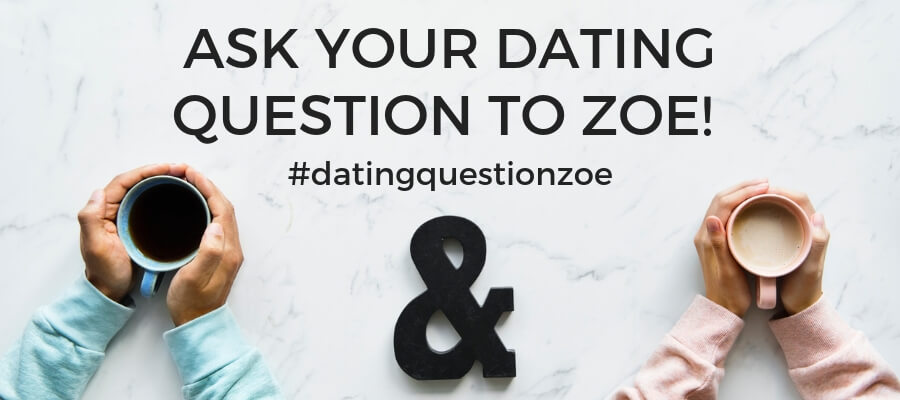 Use the hashtag #datingquestionzoe on Facebook
I invite you to use to visit our Best dating Facebook page and leave your question with the hashtag #datingquestion.
I'll be regularly checking Facebook and I'll be answering all your questions in this dating blog so make sure you follow!
You can ask any question you would like -always with respect.
Ask me about any doubts you might have about online dating sites: how to choose the best dating site for you, how to register, create your dating profile and tips on how to make the best of your online dating adventure.
You can also ask me any doubts you might have about starting to go on dates, tips for first dates, what to expect after a date and anything you can think from the start of a relationship to the struggles of long-term relationships.
Let's break Dating stereotypes together… no more blue or pink: We like it purple! ?‍♀️
That's right! It's about time that we start to talk openly about how dating and love are evolving!
It's time to forget about the limiting labels of pink and blue, and start mixing them together… funny enough you'll see that when mixed those two colors turn into purple!
And that's the color I like when I talk about love and dating.
Dating is surely filled with stereotypes of how women should act, how men should act, how a first date should be, how love should start, where you should look for love and what you should look at when looking for love, etc.
I do not believe in all those impositions. Love is such a powerful feeling that when it becomes imprisoned by so many impositions it loses its natural power.
Let's free love together!
What's love?
Let's discover it together!
Learn more about "Our Seduction Secrets"