Dating in Brisbane
Last Update : September 18, 2018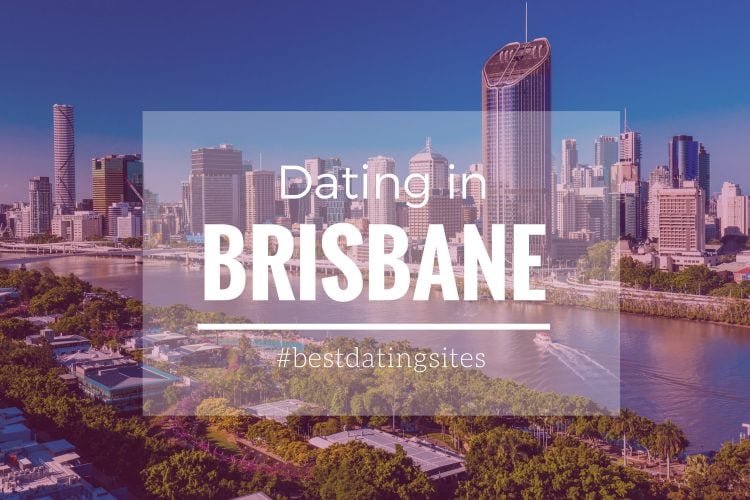 Are you looking to start dating in Brisbane?
Brisbane has always been a first-choice destination for many tourists trying to get a feel about what Australia is and what it can offer, but the capital of the state of Queensland has also a special spot in the heart of those Brisbanites who seek to fall in love with and while in the city.
1 in 3 couples that met online, met through Be2! Check out for singles in Brisbane!
The third most populous Australian city with its beautiful natural parks, crystalline beaches and its stunning mountain ranges is a fantastic place for those couples who want to strengthen ties while exploring the nature or those fearless singles who want to enjoy a date in an active way.
Dating in Brisbane: Sunshine, Adventure, and Love at Your Fingertips
Brisbane, Queensland's proud capital, and Australia's third-largest city is truly a place to fall in love with – and definitely in, too!
Brisbane singles enjoy an impressive variety of prime quality dating locations, from alluring beaches and majestic mountain ranges to beloved Aussie theme parks and exquisite cafes, restaurants and bars.
Given the city's 2.5 million strong population and the fast-paced life, starting your soulmate search online is a great option.
Australian dating sites pay special attention to Brisbane as a prime location to date and find love, and you would be wise to start at some of the classic ones like eHarmony or OkCupid.
For some homegrown Brisbane dating sites, check out Free Dating Australia and RSVP Dating, both in a classic format with many eligible Brisbane singles. If you are in the mood for some dynamic mingling, try Brisbane Speed Dating where regular speed-dating events are organized for highly compatible people.
In groups of up to 15, speed-daters take a few hours to mingle and get to know each other in a relaxed and pleasant atmosphere. Once you have made around on your favorite Brisbane dating sites and have found that special someone to take on a first date, the city and its surroundings have countless great options to offer. As the capital of the sunshine state, Brisbane is flush with beautiful parks and outdoor spots for a picnic, barbecue, or a hike.
Kangaroo Point and Wilson's Outlook are a couple of favorites which are guaranteed to impress. If you are more of a seaside couple, the Gold Coast will beckon you with its incomparable coastline and many eateries and little events which give plenty of opportunities to get to know each other better.
For a night on the town, Brisbane more than delivers once again: Whether you are looking for a fancy cocktail place or a casual bar, Australia's third-largest city has first-class options all bunched up in its welcoming downtown area. Brisbane singles can feel truly lucky and spoilt for choice!
Be2 has lots of different features to meet singles and chat with them in order to organize dates!
The perfect place for active daters
River cruise under the moonlight
Magic landscapes, the ideal climate, and very friendly people; Brisbane ticks all the boxes when it comes to enjoying a date outside in the sunshine.
The city offers a great variety of outdoor activities for those singles and couples who want to expand their circle, explore the city and get to know each other a little bit more.
Brisbane's river city has always been one of the main attractions for both locals and visitors, so if you are looking for an extremely romantic, and also adventurous plan to surprise your date/partner, then you can try a guided kayak ride on the iconic river.
There are two main options to choose from. It all depends on what time of the day your date is going to take place. In case you want to enjoy the daylight and marvel at yourselves with the city's landscape from a different perspective, you can paddle and pass under the Story Bridge or next to the dazzling South Bank precinct.
To make it even more romantic, you can try to navigate under the moonlight. You can get on board an illuminated kayak to have a unique ride that will give you the opportunity to discover the city in an unexpected way.
Rollerblading and cycling with your date
If water sports are not your thing, but you want to get active on your next date, a rollerblade or a city cycling adventure can be a great solution!
You and your (potential) partner can hire bikes or rollerblades to find some secret spots across the city.
For those who like a guided on-wheels tour, there is an option where you will pass next to the most iconic places in Brisbane like the Kangaroo Point Cliffs or the Goodwill Bridge.
A romantic picnic in the park
There are many other options to enjoy an unforgettable date outdoors and that do not involve extreme sports, activities or challenging your partner.
If you prefer to get closer to your date/partner by spending some quality time together outdoors, then having a romantic picnic in the park is a great choice!
A lot of couples and singles who are on their first dates go to the legendary City Botanic Gardens to enjoy an intimate lunch at one of the picnic shelters close to the lagoon to contemplate the local fauna.
However, if you are looking for laying your blanket, uncork your best bottle of wine and having a picnic for two with spectacular views of the city's skyline, the river and the mountains, then the best option is to head to the Kangaroo Point Cliffs.
Brisbane is a fantastic place for long-term and new lovers to connect and get to know each other in depth.
There is a great selection of activities for couples and singles who seek to take the most of their date/relationship while discovering the beauty of this city. So, if you decide to grab your date's/partner's hand and explore the city, get ready to become enamored with him/her while falling in love with Brisbane as well!
Be2: the most popular dating site in Brisbane
If you're looking to meet local singles, we recommend you to register for free to Be2. It is definitely the most efficient way of meeting your perfect match! Be2 is a great dating matchmaking service for singles looking to start long-term relationships. Its great personality test assist you in creating your dating profile so can start chatting and flirting with singles.
*Photo by Martin Valigursky | ShutterStock.