Free Printable Dating profile Cheat Sheet
Last Update : December 19, 2018 by Aya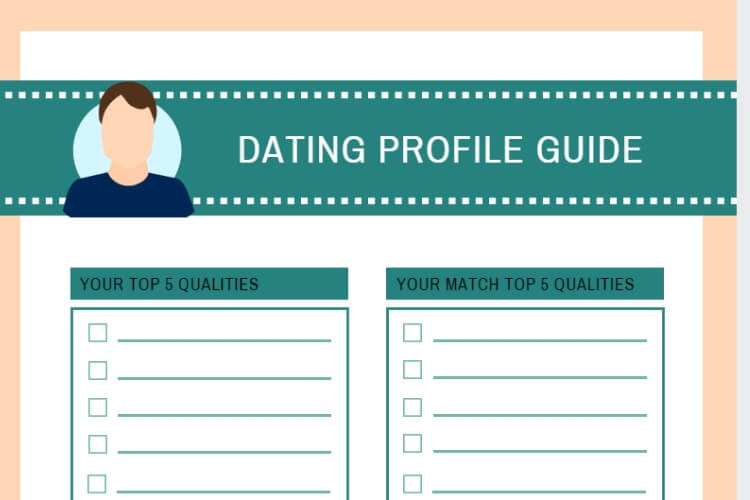 2019 is around the corner, and with a new year, there's always lots of new resolutions.
If you want 2019 to be the year you (re)started dating and meeting singles around you, we congratulate you!
To get properly prepared for your new dating adventure, we've prepared a complete Dating Profile Cheat sheet to help you create the best profile ever!
The Dating Profile Checklist
You'll actually find two different checklists:
A general checklist with everything we recommend you preparing before registering to a dating site: you'll see in our complete dating site reviews that we tend to talk about the steps users have to take into account in order to register to a dating site.

However, we thought that it would be important to create a checklist with the different elements that every single dating site will ask from you.
Click here to save and download our Online Dating Starter Checklist!
A complete Dating profile Checklist: we've created a sort of cheat sheet to guide through the question (and answers!) you should be asking yourself before completing your dating profile.
Why is your dating profile so important?
Think of your dating profile as your presentation card. Singles will be deciding their interest in you based in your profile. So if you want to catch up the attention of potential like-minded singles, you have to make sure you put a lot of attention to your profile.
The main elements you should focus on are the following ones:
A description about you: who are you, your interests, your romantic expectations
A description of your ideal partner
A profile picture
The more interesting you manage to create your profile, the more interest you will receive from other users.
Certain users use humor to attract singles, others prefer to be as specific as they can about their hobbies.
The truth is that there's no magic dating profile, you just have to make sure to write something that really represents you.
The Dating Profile Checklist [Printable]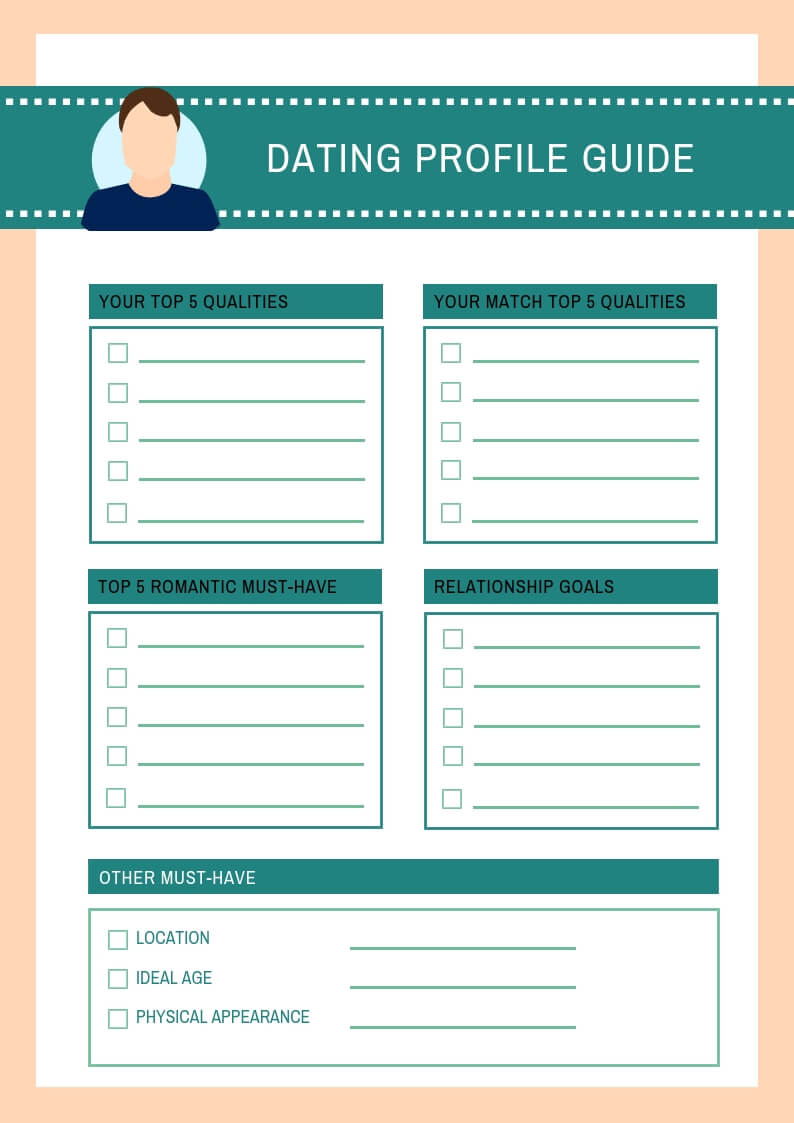 We encourage you to save (right click) our dating checklist and print it in order to manually write all the different categories. Good luck!
Take your time and make sure you really think about the kind of love, relationship, or partner you'd like to find in 2019.
Once you finish completing our checklist you'll be ready to create your dating profile: try to write a small text (no longer than 200 words) in which you include all the different elements (or as many as you can) that you've added in the checklist.
Step-by-step starter Online Dating Guide
Get ahead 2019 Dating trends
The dating scene can be amazing or full of unknown terms!
To avoid getting lost in the extensive online dating semantic, we've got a little test for you to see how much you know when it comes to being on top of your dating game!
Get familiar with these (annoying) dating trends!
You're all set!
Now you're ready to register to a dating site and start your online dating adventure.
Learn, Compare, choose and register for free to your favorite dating site!