7 steps to write the perfect dating profile
Last Update : December 31, 2019 by Noah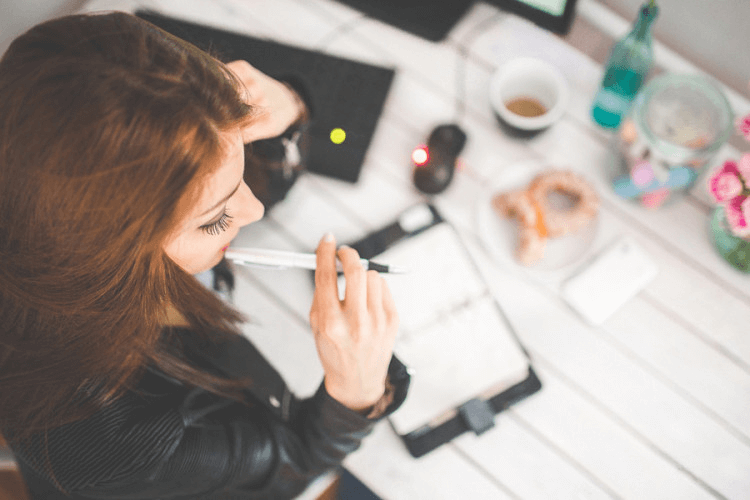 Writing a dating profile can seem a little bit scary at first. What shall you put and how could you best describe yourself?
We get it!
However, if you look at the most popular dating profiles on dating sites, you'll probably see that most of them have the following 7 characteristics in common.
An attractive dating profile is perhaps the most important part of your online dating journey, as it will be like your presentation card to other singles.
Think about what you want to write, don't rush and enjoy the process.
How to write the perfect dating profile
Follow these 7 steps and start your online dating journey with great confidence!
#1 What do you want?
You first need to establish what you are really expecting from a dating site in order to choose the right one for your needs. There are different dating sites for different needs. For instance, you can find dating sites specializing in senior dating, serious relationships, matchmaking, etc.
Once you've chosen the one that seems the fittest for you, it's time to think about the kind of relationship you are really looking for.
This is the time for honesty and self-introspection!
If you need some help, we recommend you to check our crash course: 10 ways to find Love in 10 days.
One of the most important questions you should ask yourself before starting is: what kind of relationship are you looking for a serious commitment or casual flirts? It should help to set up a list of your expected relationship partner with your « must-have » and « no-nos »: age, gender, children, etc.
#2 What makes you unique?
We know it is not easy to think about that However, it makes such a difference!
A tip to start thinking about what makes you unique is to create a list about what makes you special. For instance, you could think about your personal features and specific interests.
Note that even the hobbies can draw someone's attention, especially if a potential match shares the same interests with you.
#3 Choose the right words
It's important to mention what you like: travels, dancing, cooking…
And even more essential to be as precise as possible: where have you been traveling? What kind of dance do you practice? Don't hesitate to give details.
Details are a very important part of your dating experience as it is in details that people tend to find attraction.
If you give details you'll profile will be unique and personal.
Having said that, if you give too many details your profile may become too lengthy which could have a negative impact. Try to keep your profile as concise as possible whilst giving relevant and precise information.
#4 Give your best description
Try to explain what makes you unique and the elements that would make you a great partner.
The traditional and very overused « I am an easy-going person » or « I am looking for love » should be used with caution: people know it already!
If you have secret passions, take this opportunity to reveal them! Your friends could help you describe your personality and use the right words.
A good idea is to write your dating profile description and to ask a friend to read it. They could give really valuable tips on how to best describe yourself.
Learn more: how to write a great dating profile description!
In addition, if you can, we recommend you to add a bit of fun in your description to let people imagine your sense of humor.
Keep in mind that a description is not an autobiography… Catching your potential partners' eyes with keywords is the most advised option to write a good profile.
#5 Imagine a meaningful screen name
A great username can have a huge positive impact… or if you don't put any attention when choosing it, it can be completely meaningless and unattractive.
In order to brainstorm a great username think about something short, easy-to-remember and unique. No more « sexyboy74 » please…
#6 Choose the right profile photo
Ah! The good old profile picture…
We know what you might be thinking…how to choose a great profile photo?
It's not as hard as it seems. Here's a detailed description of how to choose a great profile picture!
The first step is to select a good quality photo. Make sure that you are visible in the picture (it might sound pretty obvious but you would be surprised by how many people choose pictures with other people hence creating confusion…)
As a general rule, close-up shots are more efficient and adapted to catch someone's attention.
Don't forget to smile on your picture: it's a great approach.
Do also remember that it's useless to be pretentious or to pretend to be someone else as your date will discover it at some point and it'd probably be a disaster.
#7 Set up a positive headline
On most dating websites, you have 2 areas available to write your description: a short box dedicated to your description and a second bigger section to put as many details as you'd like.
Your headline refers to the first line users will read about you. As you can see it's pretty important to choose it well.
Your headline is as important as your username, that's why it has to be distinctive.
If you manage to write a great headline, both attractive and honest, it will invite people to discover more about how amazing you are!
Do you feel ready? It's time to start!