The ultimate Dating Crash course – 10 ways in 10 days to find love in 2019
Last Update : January 8, 2019 by Aya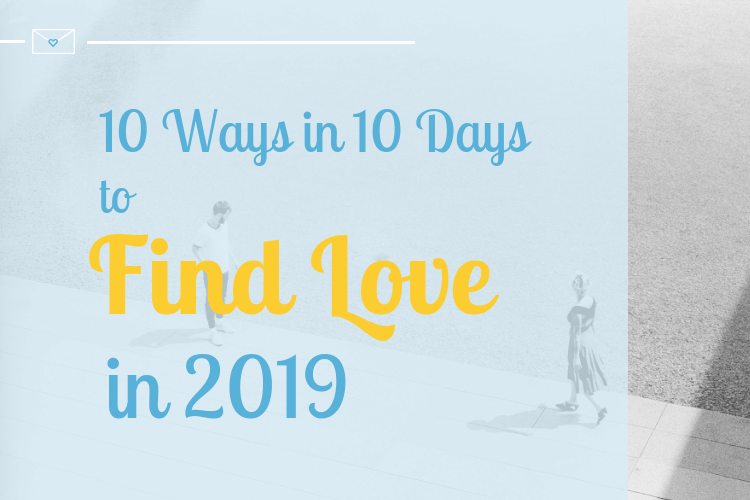 New year, new start, right?
You probably have a great list of resolutions for 2019, and that's great. It is definitely a very positive way of starting a new year.
However, sometimes having a resolution is not enough. That's actually the reason why so many resolutions fail to be met over the years.
The solution?
Changing old habits to allow new results.
Check out the 3 most common stereotypes about finding love in the 30s that are not true!
10 ways in 10 days to find love in 2019
Love.
What do we really understand by Love?
The truth is that in order to succeed in anything in life and especially in order to find happiness, we first need to learn to love.
It's probably not the first time you read this!
Our busy lives turn us more often than we'd like to admit, into robots. We rush from one place to the other, we do things, too many things, always alert, always rushing, always doing something.
And the few little moments we're actually calm… we start thinking, we start wishing we could be different or we could have different lives.
You're not alone in this way of living, it is a very common one.
If you feel that you never have enough time, not even time to meet new people, then 2019 should be the year of change.
The thing is that in order to make the best of our lives, we need to slow down. And for that, we have first to learn how to love, how to be kind, how to listen, how to be present and especially how to love ourselves if what we want is also to find someone special to share our lives with.
That's exactly what this crash course is about…
The ultimate Dating crash course
10 days to slow down, 10 days to think about where you are and 10 days to redirect your life towards a life filled with love.
Our days can be so much more than just a list of responsibilities.
This crash course is about rediscovering how much power love has and how it can change how you live your life.
This course is about finding positivity and allowing that positivity to become contagious.
Because, my friend, at the end of the day, the only person to blame of the way your life goes, is really you.
Challenges will always be there, sometimes they will be more present, others more absent, but the important thing we always have to remember is that love makes us feel alive.
Alive physically and alive mentally.
2019, is our year.
Let's make it happen.