3 proven ways to succeed for women: online dating tips from Zoosk
Last Update : October 29, 2019 by Zoe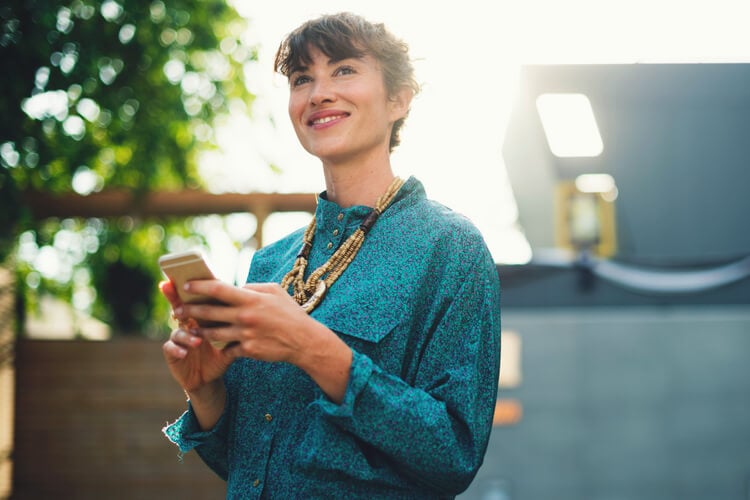 Zoosk is one of the most popular dating sites in Australia.  With a huge community of singles, the dating site has learned a lot from its users over the years.
There are many online dating tips and flirting advice online, however this time, Zoosk has delved into the best tips for women.
Ladies, whether you're new or experienced in online dating, we suggest you take a look at the following 3 proven ways to succeed on your online dating adventure.
Online dating questions answered by Zoosk
1. How should I set my online dating expectations?
First of all, be realistic when setting your expectations. Although online dating is a great tool to help you meet like-minded singles and matchmaking algorithms are very powerful nowadays, online dating sites can't make magic.
According to Zoosk, "female online daters are 2.5 times more likely to receive a response" to first messages, compared to men. A great opportunity!
Make sure you perfectly know what you want before starting your online dating experience, as your profile should also clearly state your expectations.
Once you know the kind of person, relationship and experience you're looking for, you should use all the tools at your disposal (ie. The online dating site tools, such as messaging and search features) to get as much attention as possible from your potential matches.
But how to stand out?
Engage in conversations and don't be scared to send the first message to a match!
2. How do I choose the best dating site for me?
This should be the first question you should ask yourself without a doubt. There are many dating sites and although you might think that going for the cheapest or even a free dating site to start, could be a great beginning, the truth is that it could be your biggest mistake.
Dating sites offer different things for different singles: you can find dating sites specializing in long-term relationships, casual relationships, senior dating, educated singles, matches available in your location, etc.
It is very important to read about the different features of the most popular dating sites so you choose the most suitable for you.
Check out our comparison between Zoosk and other Aussie dating sites!
When looking for a great dating site you should check membership prices, message and search features as well as the reliability and the overall quality of the dating site (ie. A scam-free environment and a dynamic community of active users).
Avoiding free dating sites also means avoiding romantic frustrations.
3. How many pictures should I add to my dating profile?
Words are important, but sometimes when it comes to images, you can have a bigger and quicker impact with just one photo than with a thousand words. So imagine how much you could stand out with more than just one photo?
According to Zoosk, "four is the magic number when it comes to online dating photos".
Zoosk analyzed some of its stats and they found out that users that had uploaded a mínimum of 4 photos had received more messages than the other users.
The more photos you upload the more chances users have to get to know you and to get attracted to you.
To sum up – Online dating tips for women
Take your time choosing the best dating site for you it is important to choose a dating site that offers the kind of experience you're looking for.
Don't rush when creating your dating profile: make sure you complete it with details about your romantic expectations and you add at least 4 photos.
Start dating today! You've got all the tools to make it work on Zoosk!