Falling in love at first bite
Last Update : August 5, 2019 by Olivia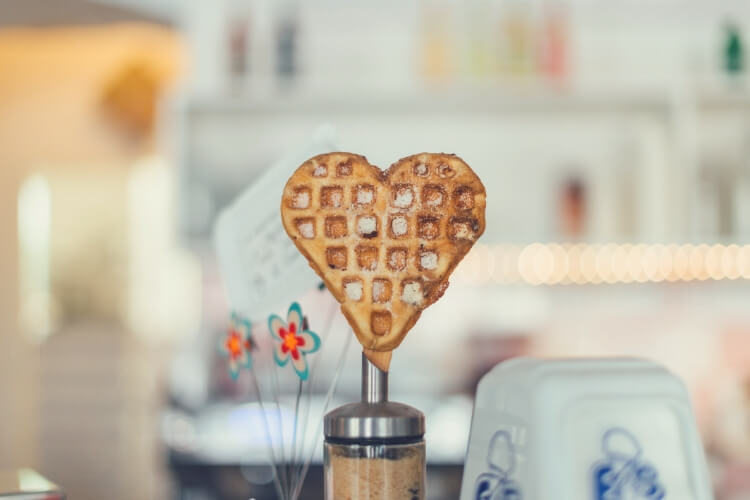 It is commonly said that the way to a man's heart is through his stomach.
Food very often plays a key role when seducing your date.
In fact, there's a close relationship between certain ingredients and romance. Do you know how it works?
Make your date to completely fall for you thanks to your culinary skills, and of course with the little help of some well-known aphrodisiac food.
You might have never thought of that, but diet preferences are also a good excuse to meet like-minded food lovers from all over Australia.
Food tends to be a favorite subject of conversation for dating sites' users. Actually, there are several interesting apps for foodies that you might want to check as well!
Creating romance: Dinner date at home
If you're at the point of having had a couple of dates with your match, that's great, it means that it's now time to start to make things a little more intimate.
But how? Easy. Plan a dinner date at home!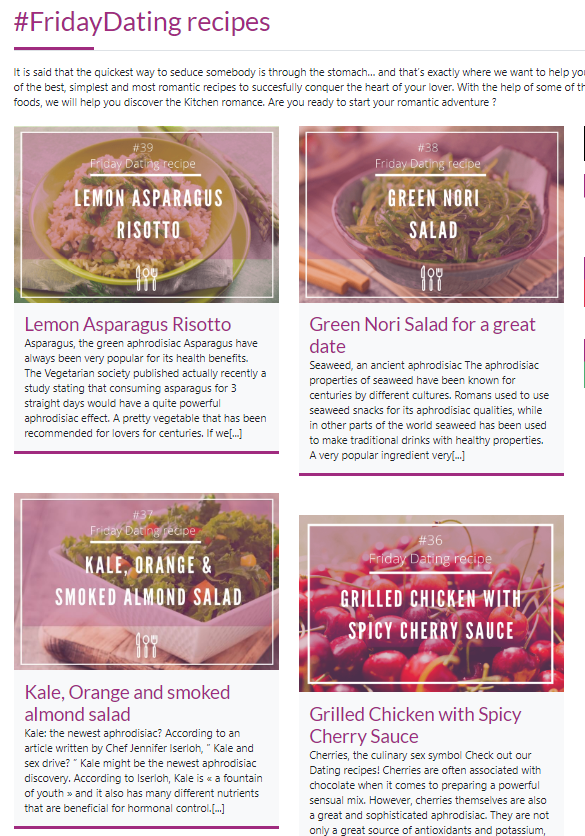 Keep in mind that the best option to seal the deal is to go for a meal that appeases your date's appetite, and, at the same time, increases passion.
Easier said than done, right?
Try to be creative, and set a romantic atmosphere with some relaxing music, and scented candles. Try to add ingredients that are known for boosting pleasure: chocolate, almonds, oysters, and similar options.
Do not forget that a romantic meal is about flavor, although the shape is also important. If you are feeling a bit naughty, you might want to be more suggestive by using ingredients with particular shapes as well.
Discover our 40 recipes for perfect romantic dinners!

-> Read more: Easy Dinner ideas – healthy romantic meal for two
Dating apps for foodies
A healthy lifestyle and particular food preferences connect people with each other. Usually, singles are matched considering aspects such as personality type or interests, but food and taste preferences are aspects that tend to be forgotten.
Once again, food plays a big role here.
Recently, a very popular food and beverage brand launched a video of an experiment they made in which several singles had a blind date, and the main factor was that they were matched taking into account their favorite flavors, and meals.
It revealed that besides physical attraction, in most cases, food also was a key factor to seduce their date.
When it comes to dating online, you also have the option to go for niche dating sites, and apps that focus on your food, and raw diet preferences.
Dating platforms like Veggie Romance or Paleo Connect give you the opportunity to meet thousands of singles, who are into an eating healthy lifestyle, and that are looking for love online.
It seems that it is true that people may fall in love at first bite!
Time to give it a try?