5 tips for lasting relationships
Last Update : September 18, 2019 by Alex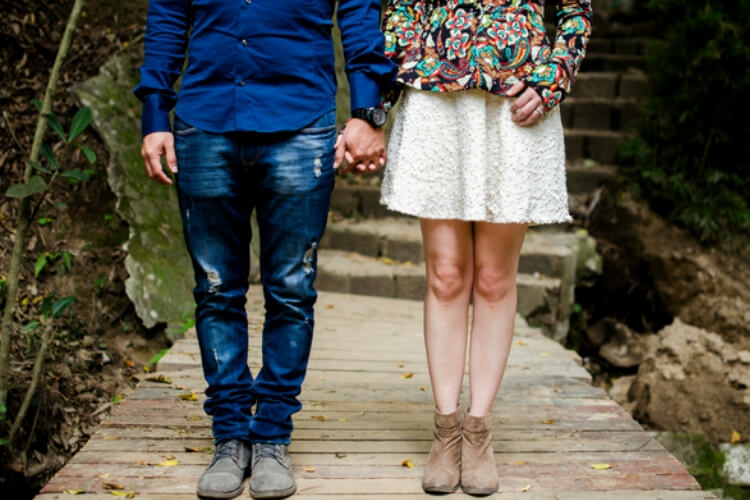 Relationships have changed nowadays. Back in the time, they used to be the (only ?) socially accepted way of adult life. If someone wouldn't have a relationship that would end up in marriage, kids, etc. he/she would be left on the side of society.
Hopefully, in our modern societies, being in a relationship is more a choice among the multiple other choices of lifestyle.
Love and happiness are today one of the most important engines for self-realization, and being in a healthy and strong relationship is one way of ensuring it. Sharing life and experiences is very rewarding.
The pillars of a lasting relationship
1 #Safety
One of the main benefits of being in a relationship is the safety it creates. It can be material or emotional safety, but when the sensation of safety starts to wobble, it might be a sign that the relationship is starting to lose its strength.
The feeling of safety has to be mutual and both of the people have to work towards ensuring that feeling to the other person.
2 #Variety
Indeed, routine. Even if routine might also be closely related to that feeling of safety we were referring to before, the routine is also one of the main plagues that weaken relationships.
That is why finding variety in a relationship should be a constant aim. It is as simple as breaking from time to time the routine. Going on a getaway, doing some extreme sports, going to the theater… the options are almost endless.
The idea is to ensure a varied lifestyle that doesn't fall into a routine of steel.
3 # Connection
It might seem obvious, but sometimes the connection starts to disappear little by little and taken into account our busy modern lives, it is sometimes hard to notice it before it is too late. Connection in a couple is basic.
Being on the same page, at the same rhythm… embracing and creating feelings of love and care. If you feel that you've lost a bit o connection, nothing better than a little getaway just for the two of you. Spend some quality time together and communicate.
Read more: The secret of a perfect balance between love and personal space.
4 # Growth
Stagnation is your worst enemy in a relationship. If sometimes the normal growth in a relationship would be marriage, house, kids, nowadays relationships can reach maturity in different ways. Growth and maturity are necessary for any relationship.
To set goals, dreams, and create paths to reach them, together. Communication is the key here. You should talk about your dreams, preferences, wishes for the future and trace the best path for you too to accomplish your goals. There's nothing better than growing and acquiring maturity in a relationship to create a deeper and stronger connection.
5 # Contributing
Do you think you do as much as your partner does for you? Or perhaps is the contrary, do you feel that your partner doesn't make as much of an effort as you do for your relationship?
Balance is what you want to reach. Contributing in an equal way towards a strong relationship is basic. Sometimes people will contribute in different ways, and that's OK, the important thing is for you both to feel that you give but you also receive.
Check it out: 5 signs that show you are in a healthy relationship