Senior Dating Tips: Incredibly easy steps that work for all
Last Update : March 14, 2019 by Georgia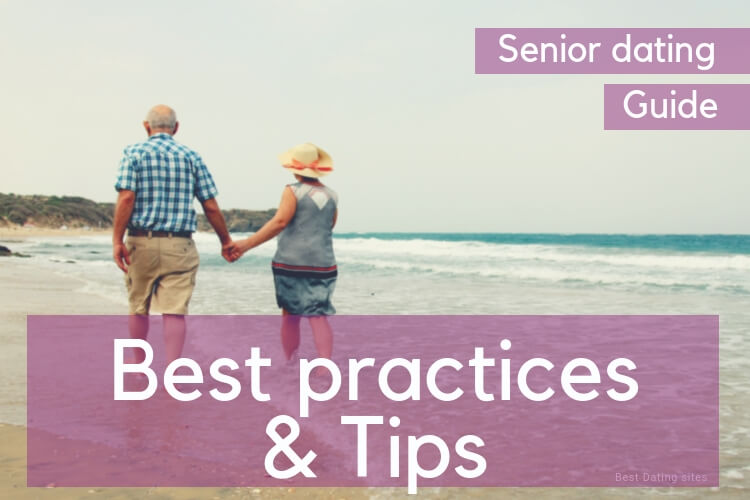 Mature dating sites are a great way to start experiencing senior dating in a different way.
At this point, you've probably read our guides on how to create your senior dating profile and how to successfully search for senior matches.
That's great! That means that you're all set to start having fun and meeting senior singles!
However, before you start looking for a senior match, it is recommended to follow certain best practices to have the best possible experience.
Dating for seniors: Tips to follow
When you become part of an online dating community, whether it is for a serious classic dating site or a senior dating site, similar rules apply.
However, it has to be noted that most of senior dating sites tend to be serious matchmaking dating sites.
What does that mean?
It means that these mature dating sites focus on matching their users based on their compatibility.
Basically, the main aim is to help you find a great senior match!
How does it work?
There are several elements that you have to make sure to complete with great detail in order to give accurate information to the algorithm so it can match you efficiently:
The Dating questionnaire: this represents the first step of your senior dating experience. That's where you will start to define into detail how you are and what kind of match and relationship you are looking for.
Your dating profile: information is key. The better you complete your dating profile, the better your chances will be to have a successful dating experience. You can check more on how to create a great senior dating profile here.
An efficient search for senior matches: as we previously described, searching for a profile by selecting specific criteria is a very important step of your online dating experience.
Some senior dating sites, such as Zoosk, offer a very developed tool to help you search for profiles, you can read more in our dedicated Zoosk review!
The tool called "search Zoosk" is a great way to get started. On the plus side, it will remember your selected criteria and it will take into consideration when proposing you different matches in the future!
Dating for seniors: 3 tips to follow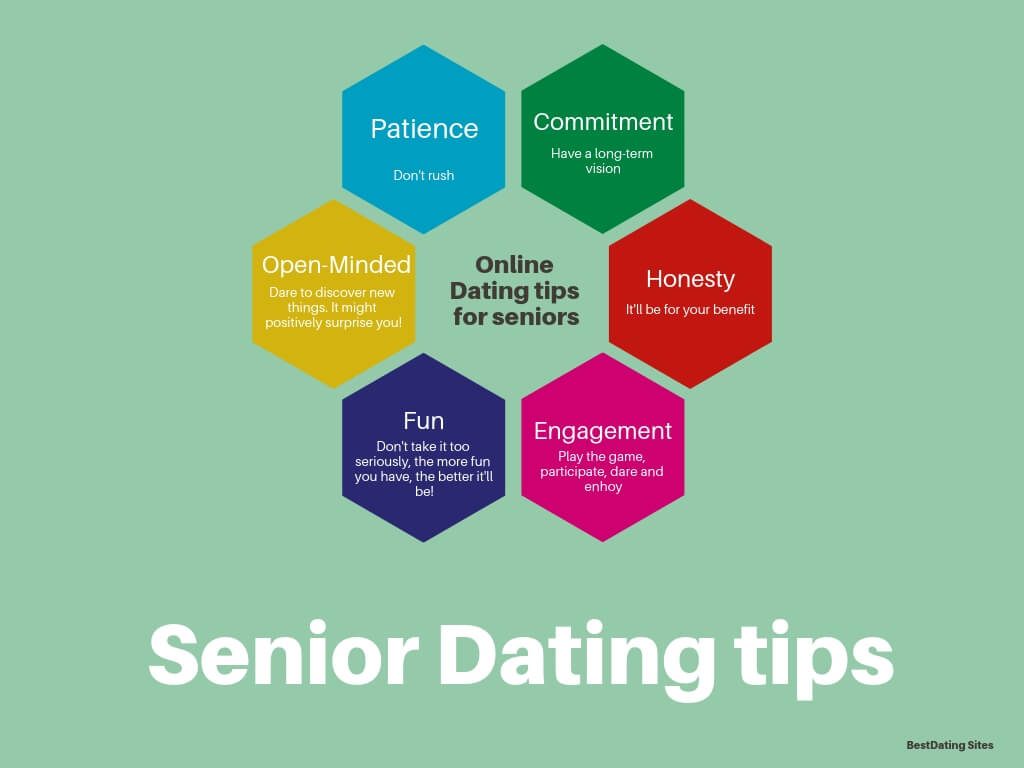 #1 Patience and commitment
Being patient is one of the best virtues when it comes to online dating. Many people think online dating is all about immediacy: signing up, meeting somebody, dating, being together.
Although it might happen, chances are it won't be a great match and the relationship won't probably start on the right foot.
Senior online dating is about helping you to meet potential matches and giving you a great tool to start communicating and getting to know each other. 
That's why do always keep in mind that your commitment might be tested at some point if you do not practice patience. 
Take your online dating journey as a long marathon. Fully committed and allowing things to happen at their own pace.
#2 Honesty and engagement
You'll see how easy it will be to start getting in touch with local matches. But before getting too excited, do always keep in mind two things: honesty and engagement.
If you're really looking for a serious dating experience (which could lead to a meaningful relationship), put meaning into it! Be honest otherwise, in the long run, it'll be counterproductive.
Don't hesitate to engage with lots of users, and if some of them don't seem to appreciate you for who you are…well, too bad for them! There're plenty more to choose from!
#3 Fun and being open-minded
Now, we've talked about being serious and taking things seriously…but don't push it too far! Online dating is also (and foremost!) about having fun and enjoying the journey!
Try to be open-minded to new ideas, new people, new ways of living…it can be a transforming experience!
Don't close the door to new opportunities and enjoy every single step of your dating journey!
> Next: Singles over 50 secrets nobody dared to share before!