Dating myth or reality? – Single parents prefer to date other single parents
Last Update : March 1, 2017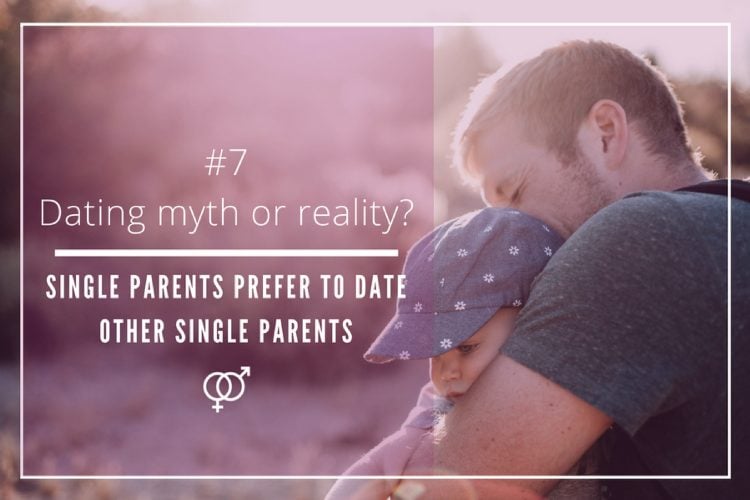 Going back to the dating scene can be a little a bit harder for those who have kids.
It is true that nowadays, people are more open about the idea of giving love a second change and even there are dating websites dedicated to those single parents who aspire to embark on a new love adventure.
Do single men and women with kids only date with single parents or also look for a partner amongst those unattached men and women with no children on their own?
The dating hypothesis: single parents would rather date other single parents
One of the most delicate moments for single parents when start dating someone new is the time they introduce their new partner to their kids.
The fear of seeing they loved ones not getting along is so huge, that very often they prefer to date people who already have kids as they believe they were more likely to understand their situation.
It is easier for them to understand that what comes first is their own respective children.
The dating expert Janis Spindel conducted a survey, which then appeared on her book "How to Date Men: Dating Secrets from America's Top Matchmaker" (2007), that focus on how parents date nowadays.
According to the study, 92% of singles parents where more keen to have a romance with other singles with kids.
The reason behind this is that for single parents is harder to find a date who not only shares the same interest and values, but also who is open to accept a partner who has children from previous relationships.
Before this study, another survey conducted in 2003 by the popular speed dating service 8minuteDating.com, showed that nearly 60% of single parents who responded had a difficult time to meet other like-minded unattached parents to have a date with.
Another key factor that it seems that worsen the situation was that a considerable number of singles, 38% in particular, were reluctant to go out romantically with a single dad or mom.
Men's perspective
The tendency has somehow changed in the past years. It is true that singles dads are more likely to date single moms, but it seems that modern single man with no kids also are more open to go out with a woman who already has some.
The dating site Zoosk published a study in June that show evidence that what single dads want is to date a woman who can be a role model for children, regardless if she already is a mother or does not have kids from previous relationships.
What is the best way to know if a date has maternal instincts? It seems that the first date is key! Around 44% of those who take part in this survey confessed that they analyzed their date's parenting skills during their first encounter.
If the relationship had potential, these men then were keen to introduce a particular woman to their kids.
Women's perspective
There always has been something appealing about single dads.
Men with children are very often seen by women as being more affectionate and emotionally mature than those without kids.
The survey carried out by Zoosk, in fact, showed that 83% of single women were keen to date a single dad.
Single moms also are very desired by men as well! They even are more approached and successful than girls with no kids on some dating sites.
A study conducted by Plenty of Fish in July 2005, showed that single mothers found a partner 10% faster than those with no children.
Dating myth or reality?
Years ago, it was very difficult to begin a new love story if you were single and had children, but it seems that nowadays, unattached parents can fully enjoy their dating life and not only with other singles dads/moms, but also with those singles with no kids.
The current tendency indicates that, in fact, single parents are very attractive amongst those men and women who have no children, but want to find a potential partner.
All in all, that idea that single parent only date other single parents is a dating myth!