Personality Matchmaking Test: how does it work?
Last Update : December 23, 2015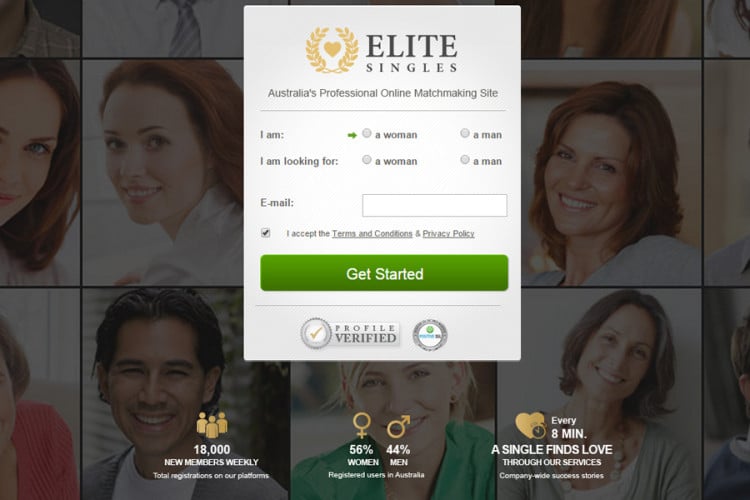 The famous "Big five Inventory" is a reference to all dating sites specialized in Matchmaking, such as EliteSingles, one of the Australian dating websites that uses compatibility algorithms. EliteSingles matchmaking test is based on the "big five" model and measures the five fundamental dimensions of your personality, according to the researches of psychologists Robert McCrae and Paul Costa. Compatibility can be established by evaluating the individual features and attributes by discovering levels of openness to experience, conscientiousness, extraversion, agreeableness and neuroticism:
#1 Openness to experience: Are you curious?
This shows your degree of curiosity and creativity. It reflects how independent people are, how much they like novelty. Some individuals will appreciate to experience a variety of activities, whereas others enjoy their little routine. EliteSingles focuses on its members' caracteristics: personality, interests, passions, hobbies…
#2 Conscientiousness: what's about self-discipline?
This factor describes someone's tendency to be self-organized or, on the contrary, more spontaneous. Conscientiousness concerns our way of controlling and regulating impulses.
#3 Extraversion: What's your degree of social involvement?
The extraversion's degree gives information about your personality main emotional traits. Basically, it helps determine if you rather are an outgoing and energetic person, or someone more reserved and secret. Some people can be really sociable in comparison with others who need more time.
#4 Agreeableness: How are you getting along with others?
It reflects your reaction facing a situation. Some people will show more compassion while others can be fully detached. Agreeableness is related to our social behavior traits, on how we get with one another. The best scores with this factor usually show a high optimistic opinion in human nature, which sounds important to EliteSingles to evaluate your expected relationship.
#5 Neuroticism: How do you experience emotions?
Neuroticism refers to our degree of emotional stability, how we experience positive and negative feelings such as anxiety, anger, happiness…
The « Big Five » model underlines our main personality traits, that's why it is used in dating websites matchmaking process. EliteSingles employs its test to evaluate your « type » of personality, in order to determine who with you could be compatible with. Then, the dating website will be able to introduce you to your best matches.