How your profile picture makes you meet more people
Last Update : December 23, 2015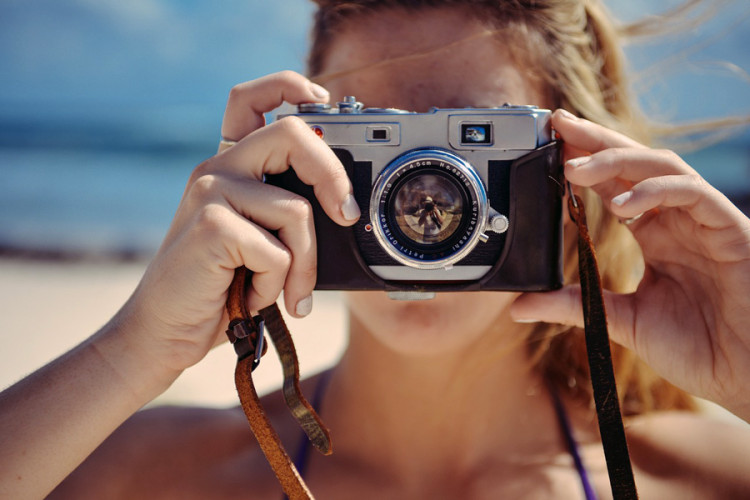 Everyone knows that the profile picture is one of the main feature to catch partners' attention on dating websites, but there is a common mistake: it's not the way you look that matters the most, but what you were doing when the photo was taken. Your attitude perceived on your photo says a lot about yourself and might attract more visitors.
So, when you come to choose the right photo to create your profile, the question sounds more like : « what should I do? » instead of « how do I look? » to be successful on online dating sites. It's not exactly true but it shows that you don't need to look absolutely fabulous to win the game, even more sometimes, looking too attractive can be a disadvantage.
Forget the smartphone selfies, topless gym pics or good-looking professional headshots, people want to get to know you: your hobbies, sense of humor, your interests.
Your online dating profile picture represents you as unique, interesting and attractive. It must tell a lot about things people may have in common with you.
To help you be more attractive, we have a few advice… Remember, these tips might give you some ideas to improve your chances of success but the most important is to be yourself. Everyone is beautiful, let's just find the way to make it appear on your profile pic ;)
–          Your picture can illustrate both you and your interests : do something you love, better if it is interesting. Do you like surfing ? Show it!
–          It could be more attractive to see someone with a few friends, looking happy and natural, than on his own. It shows off your social life and avoid the narcissism and boring aspects of a selfie. You are a friendly happy buddy and people enjoy your company : show it!
–          Good guys make good boyfriends, as some pictures can send a message, if you post a cute pics of you and your adorable nephew, it may especially attract women ready to have kids… Is it really what you are looking for?
–          Even more successful: a photo with your pet! This is working very well on men's pictures because it is also sending a protective and gentle subliminal message: a cute man cuddling a sweet animal make women unconsciously think how this man could take care of her. It's not a reversible image.
–          Why not posting you full body shot? This is a classic online practice to show your decency and honesty. All members (you, included) want to know how the others look like. Don't lie, don't hide anything and your search will be flourishing.
The Most Useful online dating profile pictures must be, obviously, flattering. The challenge is to find the good balance between your personnality and your interests… Do not give a reason to be rejected by publishing a super drunk face even if you like partying.
How do you look like when you are having a good time ? Happiness is one of the key of profile attractivity! Smile, laugh and take it easy: you can make people imagine how cool it will be right there, next to you. Happiness is a smart and reassuring invitation, and it works!
Online dating can work very well if you treath yourself with sincerity. Self-confidence is really attractive. Don't try to be someone else is you expect to find your real second half. Just post a profile picture of who you are in your real daily life, so the right person will be able to find you!