6 rules to write your online dating profile
Last Update : December 23, 2015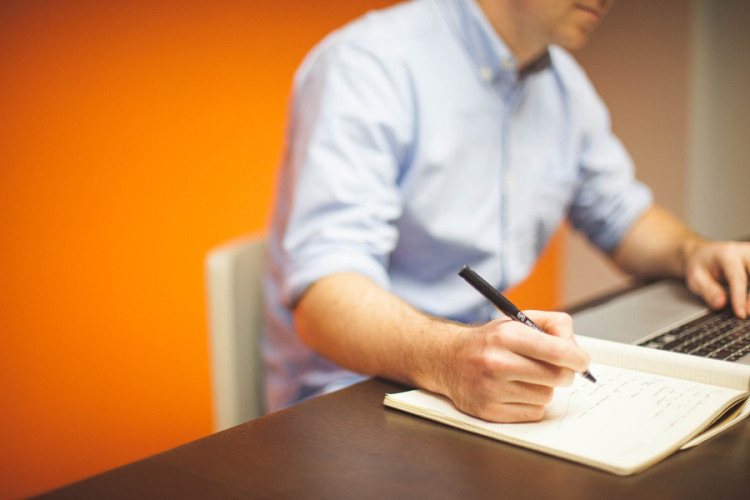 #1 Know what you want
This first step is meant to set up what you will be looking for on online dating websites. Among all dating platforms, you will have to choose the most adapted one for your research.
Basically, you have to know if you are interested in serious or casual dating.
Listing what you hope for this relationship could help you to make your choice: age, gender, short or long term, etc. It can help to write down a list of the « must-have » and of the « don't wants », because it seems essential to know exactly what you expect so you can specify it in your profile description.
#2 Show your best "self"
It doesn't sound easy to write about oneself… and it's not! Start with a list of characteristics that identify you as unique: your basic features (hair color, eyes, etc.) and your behaviour: your hobbies, what you are interested in, etc. You need to be able to know what your best qualities are (ask a friend for help if necessary). The other members of an online dating website have to imagine how they could fit in your life and if they share common interests with you.
#3 Write a unique profile description
To make the most of your online profile, try to be exciting and creative while mentioning what you like. Think of the way to say something differently, such as a story a potential partner could imagine to share with you. You do like « walking along the beach », great… but everyone says that. We advise you to avoid common clichés and to be more precise, for example, if you play guitar, speak about your favorite songs.
Writing your description is like creating a personal ad. Try to add a bit of humor in it, to make people feel how friendly and approachable you are. As in real life you would not detail your entire life to the audience in one shot, so please don't do it online either. Keep some mystery!
#4 Choose an eye-catching screen name
The name you choose online means a lot, it's the first major information you give to people… To brainstorm a meaningful screen name, keep in mind a few essential features, such as: it must be short and easy-to-remember. Needless to explain you why another "Sexyboy74" sounds quite common. Your screen name as to be as unique as you are.
#5 Get your best shot
Choose a high quality photo which identifies you clearly. Close-up shots sound more appropriate to give details and catch members' attention. Show your most beautiful smile on your picture to boost your power of seduction. Of course it's great to feel self-confident but being pretentious doesn't work (and a half-naked shot neither, by the way…). Choosing the right profile picture is a key point to create a good dating profile.
#6 Write an attractive headline
Usually, you will find 2 areas to describe yourself on online dating websites: the short section invites people to get to know more about you, it's what we call the « headline ». This sentence must resume you with eye-catching keywords. Select your essential qualities and information and keep the rest in the second text box to detail your profile. Your headline must be as distinctive as your screen name. Get to the focal points and give people the obvious reasons why they have to get to know more about you: you are unique, let's show them the most amazing « you ».