Where would you go for a killer first date?
Last Update : December 23, 2015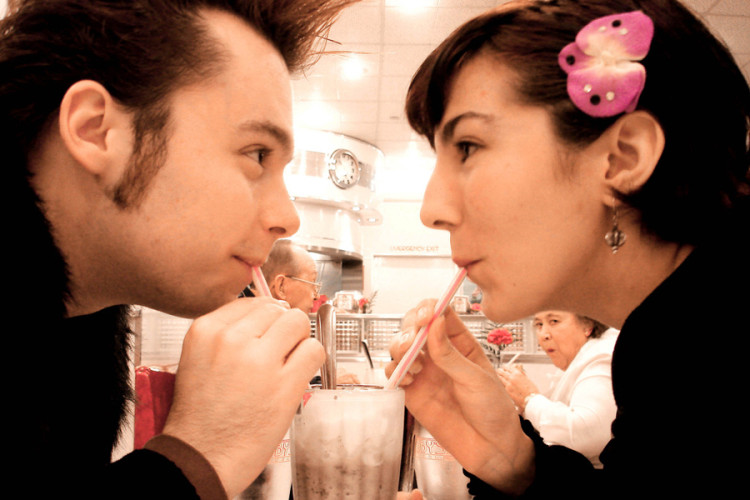 You've met a great potential partner on a dating website and you really want to plan the location and/or the activity for your first « real » date. Chating or sending e-mails might be the first step in a relationship but then, one day, you'll have to overcome your stress and finally ask out your Miss or Mister Right!
Nevertheless, you should not panic! That's why we have listed the following suggestions to help you make this day a brilliant success.
First of all, you must choose the right location. It could be a place to grab a drink or maybe a restaurant. Needless to say why a first date in a fast food may send your partner away… It is important to find an appropriate place, neither too romantic or intense, just a place you would feel comfortable, ready to take part in the battle of winning your date's heart!
A dinner could be a great idea but may put too much pressure for a first date situation, besides it could also be a bit expensive. You'd better keep this idea for a second or third date ;-)
What about a bar? The atmosphere is very important, it has to set a fun and low-pressure (but sexy and cosy !) vibe. There are 2 alternatives: meeting up for a coffee during the day or for a sweet cocktail encounter in the evening.
A first date doesn't necessarily have to take place in a common place, you can also propose a little walk or just decide to get out of the house (only in case of lovely weather). For those who'd rather prefer to figure out if you have enough chemistry to prolong the story together, it's a good option.
Otherwise, especially if you have already identified common interests, you can get more active and attend an event or go for a bowling, which might even help breaking the ice. On the other hand, we don't recommand the myth of the cinema for a first date because you won't be able to get to know one another, sitting in the dark for 2 hours watching a movie… Daters definitively need to meet in a place where they can at least converse and share an experience of the real life after their virtual first crush.