Easy Dinner ideas – healthy romantic meal for two
Last Update : December 20, 2018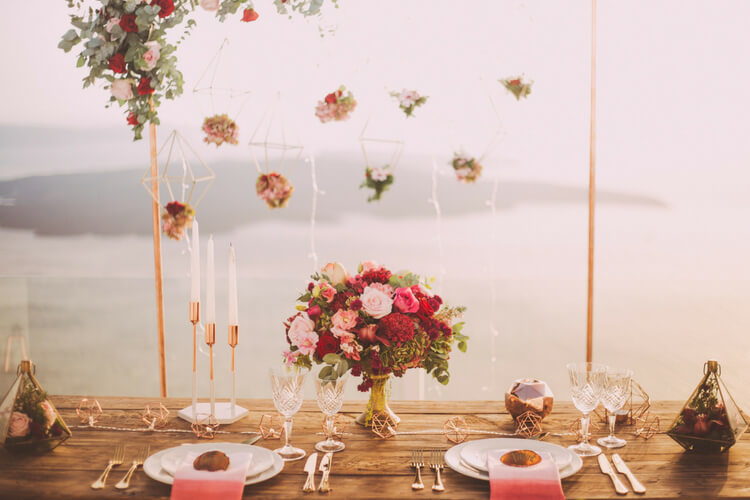 If you've got a date planned and you're looking for romantic dinner ideas for two, you've found the perfect place.
We understand that planning a date comes with a lot of stress, that's why we've decided to help you out by choosing some of the best recipes for easy dinner ideas.
Whether you're planning a first date dinner at home and you're wondering what to cook, you'll find in our easy dinner ideas' list the perfect recipe!
How to organize a romantic dinner at home
A romantic dinner can be a great bonding activity, especially when it comes to welcoming your partner for the first time at home.
There are two main pillars that you need to take into consideration to spend a great date night:
Always go for easy dinner ideas and quick recipes: the aim is to spend time with your date, not to have to control what's going on in the kitchen all the time. Therefore we recommend you to choose easy backed recipes, healthy dinners, and quick recipes.
It's important to set the mood of your romantic date: make sure you have all the ingredients, and that you've prepared the table for dinner. The less time you spend organizing, the better it will be.
Many people tend to wait until the third date to propose a cooking dinner date at his/her place. It's never too early and never too late!
All you have to make sure is that you're ready to cook dinner for a date!
Discover our chicken dinner recipes, quiche, and quesadilla for a perfect romantic dinner for two!
Top 3 Easy dinner ideas for your romantic dinner at home
1. Easy healthy chicken breast recipes: Grilled chicken with Spicy Cherry Sauce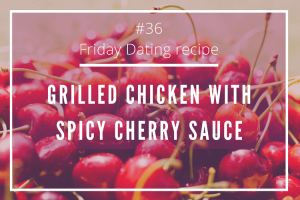 Cooking time: 20 minutes
Ingredients:
chopped cherries
red wine
garlic cloves
Cumin
Salt
Black pepper
Crushed red pepper
Chicken breasts
2. Easy Quiche recipes: Spinach, mushroom and ricotta quiche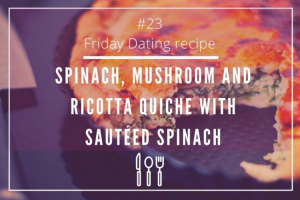 Cooking time: 55 minutes
Ingredients:
butter, for greasing
ready-made shortcrust pastry
mushrooms
thyme
olive oil
baby spinach leaves
ricotta cheese
free-range egg yolks
double cream
Check the full easy Quiche Recipe!
3. Easy Quiche recipes: Avocado and Tomatillo Salsa verde Quesadilla

Cooking time: 1 hour
Ingredients:
Avocados
Romaine lettuce
serrano chiles
onions & tomatillos
cilantro leaves
Swiss chard
lime & garlic
cheddar cheese &tortillas
First date ideas: the perfect romantic evening
It is said that people normally wait until the third date to organize a romantic dinner at home, whether you're on your third date, or on your first date, a romantic evening it is always one of the best first date ideas to seduce your partner.
> Check our Dating Myth or reality investigation: Cooking dinner at gome on the third date?
There are so many different dinner recipes that it can become quite a challenge to choose one amongst so many meal ideas.
That's why we have chosen this 3 romantic dinner recipes which include aphrodisiac ingredients: the perfect combination when you're looking to offer a home-cooked dinner to your significant other in other to create a very intimate evening.
In our top 3 romantic dinner recipes for two we've only included main dishes, however, we also recommend you to prepare a few appetizers so the evening starts in an entertaining way.
Usually, the favorites romantic dinners are related to comfort food recipes which usually shouldn't take more than 1 hour t cook. We also recommend focussing on light dinners so you can properly enjoy the desserts with your special someone.
Check out Zoosk Australia: a great platform to meet lots of like-minded singles to share the most romantic meals with!