Behind the Scenes of Online Dating
Last Update : May 29, 2019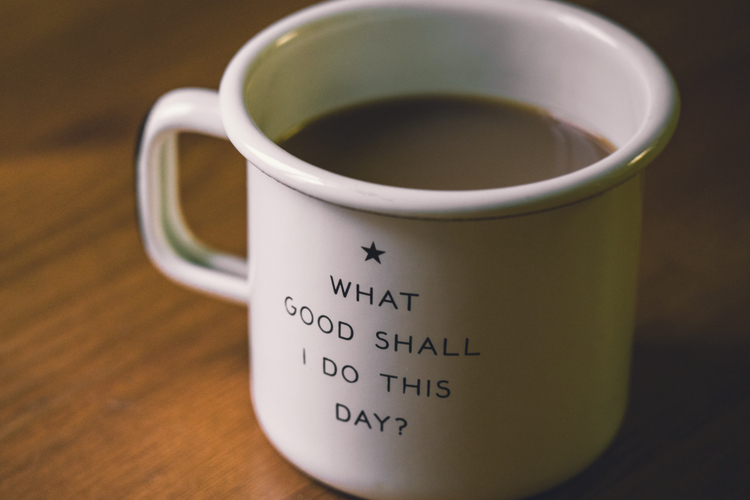 Online Dating has become one of the most successful and profitable markets in our society.
But can the quest for love be really commercialized? Is love becoming a transaction?
If something characterizes the last two decades it is undoubtedly the cultural, social and economic changes that the internet has brought: the cultural switch from the offline to the online scene, the economic system of the sharing economy and the explosion of the apps.
In a society where speed, immediacy, and ownership command our daily decisions, how can something as subjective and unpredictable as love still survive?
Love and dating have become a hot topic (or perhaps they've always been…?): from the extremists who claim that dating is dead to the die-hard romantics who wait for Cupid's arrow to strike.
Whether the societal crisis of love and dating is real or not, what's noticeable is that the online dating market saw an opportunity and went for it.
The renewal of love? The capitalization of romance? What are the effects of online dating on our society? Is Online dating changing our romantic habits and has it empowered women?
What are the effects of online dating on our society? Is Online dating changing our romantic habits and has it empowered women?
Melani Robinson, an Online Dating expert and Award-winning blogger named one of the "Ten Best Online Dating Experts", has kindly replied to some of our questions that hopefully will help us better understand the insights of Online Dating.
We invite you to explore with us a behind-the-scenes of online dating… we will delve into the backstage areas of this multi-million market to see if Online Dating is shaping the future of Love…
Online Dating in Numbers
Find your match today
The numbers back it up, with 91 million people worldwide using dating apps and 289.1 million of online dating users in the world according to Statista, it seems that nowadays – similar to ordering a kettle on Amazon with guaranteed next-day delivery – you can find your dating match in a window of 12 hours.
It is a remarkably powerful promise that convinces millions of singles across the world to sign up; online dating users expected to grow to 338 million by 2021.
leading the way, the United States with an Online Dating market volume of US$ 666 million in 2017, followed by China and the United Kingdom.
A glowing industry indeed with a worldwide revenue that amounts to US$ 1,389 million estimated in 2017 and is expected to show an annual growth rate of 3.3%.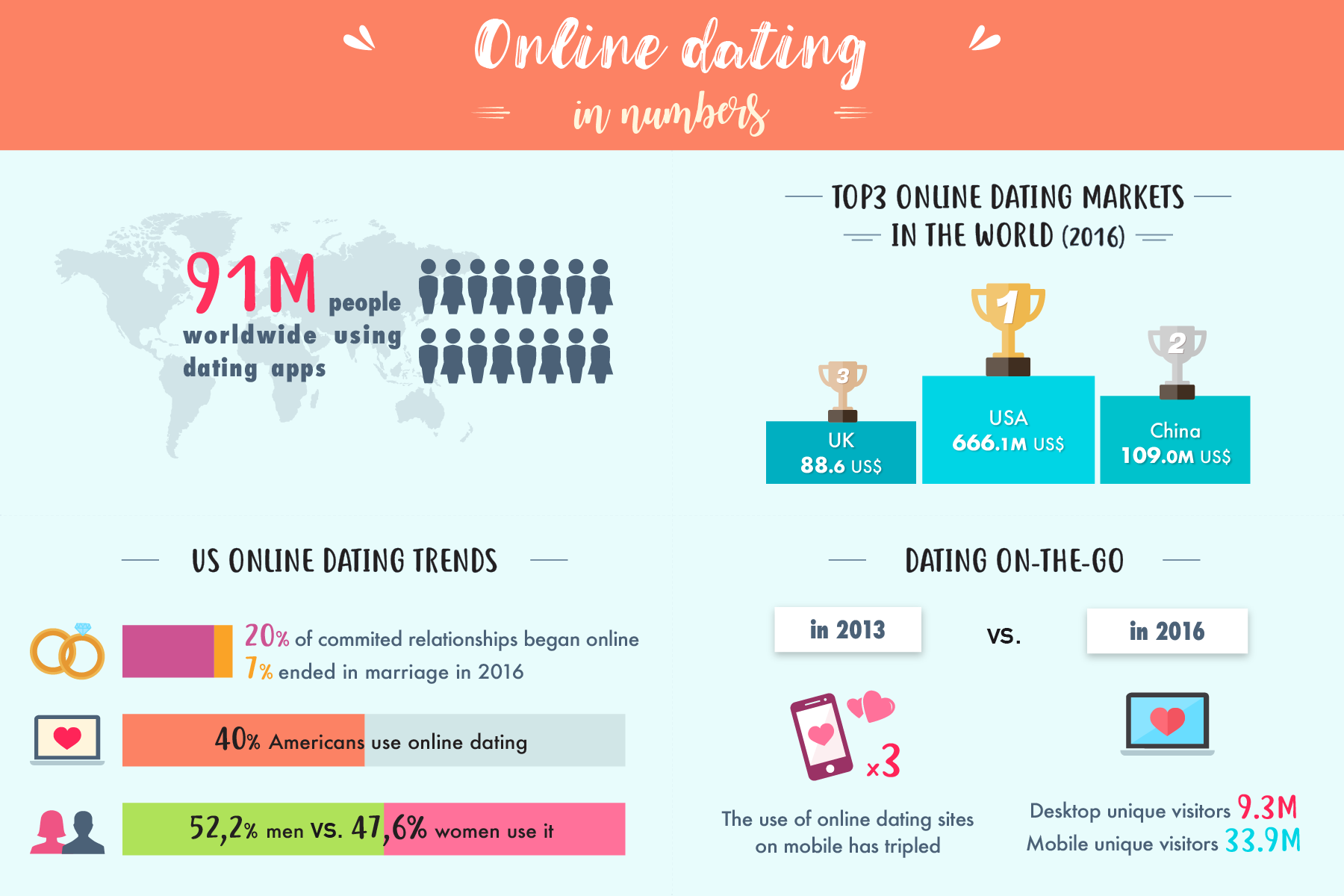 Singles: The more the merrier?
If we focus on the United States, according to eHarmony, 20% of current, committed-relationships began online, 7% of which ended up in marriage only in 2016.
With a clear switch from online dating sites to online dating apps, 40% of Americans nowadays rely on online dating to help them develop their emotional lives.
An industry that appeals both to men and women, with a slightly higher participation from the male sector (52.4%) than from the female one. An industry in which age, location, interests, and expectations can be determining factors for success.
Indeed, following a study by eHarmony, age can have a great impact in finding a match. The peak for women (in terms of online pursuers) seems to be around 26 years old whereas for men it seems to be at 48 years old.
Interesting data that seems to confirm how our society categorizes singles according to their age and desirability. Youthness in women appears to be the greatest factor in the pursuit of love, whereas maturity in males seems to be the trigger of attraction.
In which case, is the online scene simply replicating the offline societal norms?
Can Online dating have positive effects on our hetero-normative culture which glorifies youth, power, and beauty? Even if it is to the detriment of the largest sector: the normal-looking singles that are not anymore in the flower of youth?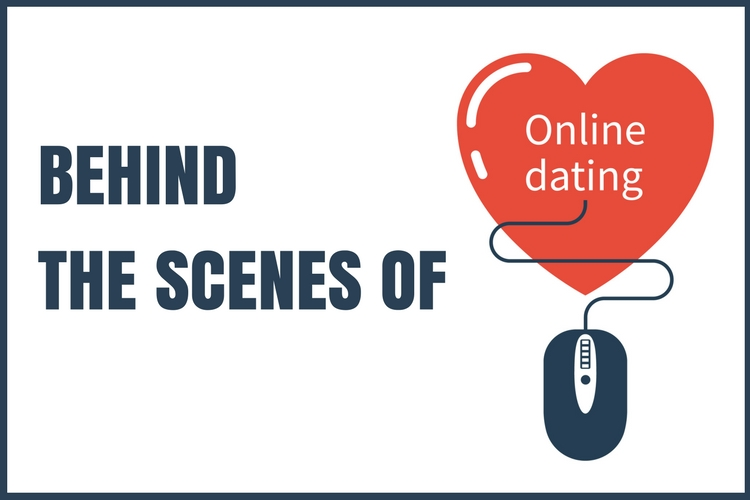 The effects of Online Dating in Society
First and foremost, if we want to understand the success and effects of Online Dating in our society, we ought to contextualize our society in its present state.
We live in a society that functions under the commandments of The Internet: Immediacy, Knowledge-available-on-demand and New ways of communication. A society that has managed to overthrow spatial limitations via the online world, but most importantly a connected society in which time has become more valuable. Perhaps even the most valuable currency…after love?
After all – some could argue – what's time worth if you can't share it?
But that's not all! Time, or rather our contemporary lack of time, is creating a "generation who feeds off of our need for instant gratification, becoming more impatient than ever" according to a study on the Online Dating technology effects on interpersonal relationships.
The solution we seemed to have found? Instantaneous computer-mediated communication.
It's exactly in this way that Online Dating has become a revolutionary industry.
The dating sites and dating apps have consistently developed with the years new ways of communicating that have had an important effect on personal interactions and the way relationships form.
But you might wonder, how has technology managed to conquer our finest sense of humanity: the capacity of being in love?
Well, technology seems to have become an antidote to fear and rejection: the two archenemies of love and romance.
The Online Dating ecosystem can, therefore, begin its conquest offering an innovative place in which you can have unlimited access to the following: evaluating others, computer-mediated communication in different ways and matching services via mathematical algorithms.
The problem? If we start using the screens as a defensive mechanism, then computer-mediated communication can easily lead to unrealistic expectations…
Discovering your true self through online engagement…
The online world gives you access to a greater pool of people, in the case of online dating, a greater pool of potential partners.
However, in such a populated sector, one must engage in what's called the "mindful search": when online daters are exposed to "both hyper-personal and idealized impressions", according to therapist Jane Buder, where "the tensions of enhancement versus authenticity are explained in terms of social desirability, self-deception, and selective self-presentation", then it becomes essential to establish a set of rules to efficiently filter your potential match.
Said in other words, online dating is a self-exploratory activity in which singles have to deepen their understanding of their own personality and to explore and re-formulate who they are.
Online dating has become a modern platform "for people not only to re-create themselves but to get validated by others", as Anabel Homnack mentioned in her study of the effects of Online dating technology.
We're currently writing the bases of a new individualistic society that longs for identity exploration, digitalizes identity creation and glorifies feedback.
A new individualistic-connected society that craves romantic connections, sentimental fulfillment, and emotional attachment.
Looking for love in a modern way?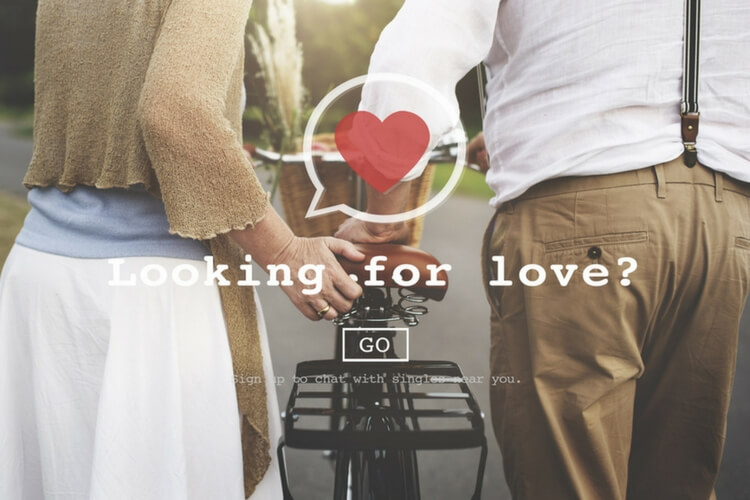 Having reached this point, it becomes interesting to explore the three different domains of the self-defined by the Professor of Psychology E.Tory Higgins: the actual self, the ideal self, and the ought self.
How can you actually do this?
Well, modern ways of looking for love navigate through computer-mediated communication and self-presentation strategies.
In a self-presentation strategy is probably where you will find the answers to engage in a successful online dating adventure avoiding unrealistic expectations and therefore safeguarding your heart from possible damage.
Though, as previously mentioned, it is important to explore the exact characteristics of your actual self, according to Higgins it is, in fact, the ideal self that will influence the perceptions of your romantic partners.
To sum up, if you want to find love and to meet potential matches, it is essential to explore your actual self and your ideal self to find a balance in your romantic expectations.
Is online Dating changing romantic habits?
One of the most promising advantages of online dating is undoubtedly the access to potential partners and the possibility to prioritize distinctive criteria through a mindful search of your match.
But as we asked before, is technology changing society of just creating an online replica? Have romantic habits changed?
According to the study Dating & Intimacy in the 21st century by the sociologists, Barraket and Henry-Waring "online technologies are simultaneously mediating new patterns of interactivity and reinforcing existing sociocultural norms in the formation, erosion, and reformation of intimate relationships".
However, if we analyze modern romantic habits we can quickly identify one common characteristic: we have less time and access to conventional forms of dating but simultaneously having greater access to new technologies…
Uncovering the Digital chemistry
Online Dating sites have disrupted our romantic habits… the cyberspace romance has slowly started to gain more devotees and the romantic ideals of love, at first sight, seem to be evolving little by little towards a different kind of chemistry…
The digital chemistry refers to a deep, close and intimate connection that started online and that can be then continued offline.
However, it is important to note that our modern concept of love already started with the telegraph and has slowly evolved towards a kind of romance in which the figure of the soul-mate still plays a key role in our search for being accepted and understood.
According to the philosopher Zygmunt Bauman, in our modern society, relationships and love have become "liquid", in the sense that they lack of the "know-how" to sustain long-term relationships.
In that sense, modern romantic habits seem to start with a very strong online connection, through which singles seem to be less afraid of rejection and tend to disclose more about themselves, which at the same time increases the feeling of intimacy.
A reflexive act in which two singles talk about their feelings for each other; an intense, instantaneous and intimate exchange that requires new tools to make it work in the long-term.
Modern romanticism seems to prevail on the basis of sharing aspects of the "true self" in order to create an intense level of intimacy and is, therefore, more likely to have a successful internet relationship.
Until recently, people wouldn't turn to online dating until they had given up on offline dating. The instantaneous intensity that online dating gives seems to have seduced millions of singles with a common goal: to be in an intimate relationship motivated by an authentic self-disclosure.
This would be regarded as a "pure relationship" according to Giddens would describe: one where there is an ongoing trust and a safe space to open up oneself to the other.
Online Dating and the empowerment of women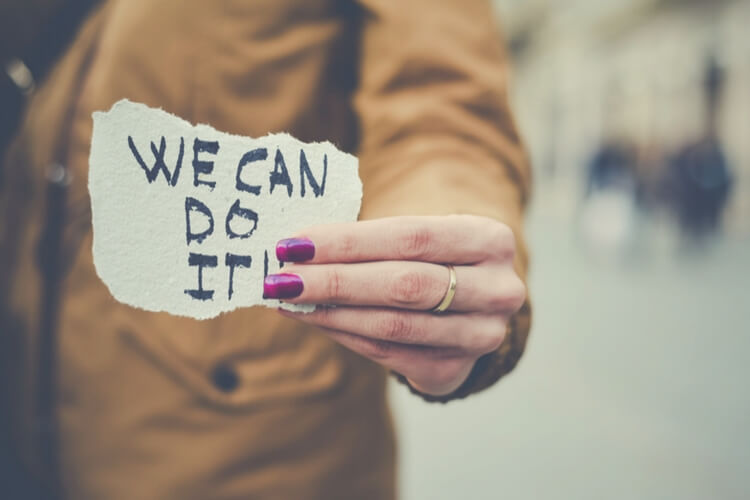 In the game of love, roles have always been clearly assigned: men are the hunters and women the hunted.
A highly gendered game whose norm seems to stick quite strongly to some of the online dating sites on the market: from free dating sites for women, to specific gender-related features, it seems that online dating sites have managed to answer the prayers of traditional love, but when it comes to modernized love, where do online dating sites stand?
Can feminist dating thrive within online dating sites?
Although it might seem that online dating can be reinforcing the romantic male-dominant game, it is in the power of the internet's variety that we find the answers: online dating sites have acquired an important role in identifying the so-called "thin markets" (dating for gays, lesbians, middle-aged heterosexuals, etc.).
In a world in which finding love and intimacy has become an everyday aspect of our postmodern life in which the key features for intimacy are negotiated through language, the need for online dating sites that disrupt existing social norms and values is a pressing subject.
The online scene does give women the defensive mechanisms we were talking about before, a sense of extra security which allows women to switch roles: from hunted to hunter.
But perhaps the most important question is whether, in a continuously evolving online dating system, women have to raise their voices in order to change the rules of the loving game and to look for love in a different way? The potential of online dating seems to be quite broad so surely female voices need to be louder to set a new direction to online dating?
"It only takes a connection to make the process worth it" [Interview with Melani Robinson]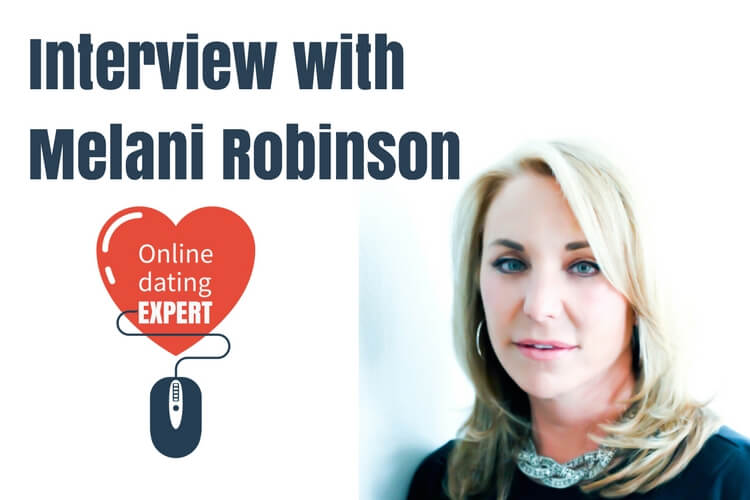 Melani Robinson, has become of the best Online Dating experts. Based in New York, Robinson, decided to leave her hometown of Las Vegas for a fresh start in New York where she started her Online Dating adventure.  More than a hundred dates later, she has gained a deep knowledge of the exciting world of Online Dating that she shares in her podcast Singles Because.
According to Melani,  it makes sense that with the changes in our society "dating would evolve too"…
She has shared her top 3 tips for a successful Online dating experience.
[10 Questions with Melani Robinson]
1. Do you think Online dating has changed our society or do you rather think that online dating has emerged as a response to the changes in our society?
Melani Robinson: Both. Obviously, prior to the digital age, online dating didn't exist. With technology, we do many things differently such as shop, communicate, pay our bills. It makes sense that dating would evolve too. Of course, online dating has changed society. This is now the way we meet available men and women.
2. How do you think online dating has changed romantic habits?
M.R: I think much of the wooing that took place when two people were interested in each other is gone. Now we connect with the swipe of a finger and instantly know when someone is interested. The romantic dance we once had is gone.
3. Do you think online dating has empowered women and freed them from old-fashioned romantic stereotypes? 
M.R: To some degree, online dating has empowered women, because we aren't waiting for men to do the pursuing.
4. Why do you think Online dating has become so popular? And do you think its popularity will keep on increasing in the future?
M.R: I think online dating is the first choice for most singles because it's an opportunity to connect with hundreds of people one would normally not meet. It's also convenient.
5. Three tips you would recommend to singles to have a successful online dating experience…
#1. Don't lie about anything in your profile. You shouldn't share everything but be honest about what you write.
#2. Perpetual texting is a waste of time. After a few exchanges and a phone call, you should meet. That's the only way one will truly know if a connection is there.
Digital dating has lots of benefits but attraction can only be confirmed face to face.
#3. Photos are important. Make sure your photos are current and clear enough that the person you're connecting with would recognize you on the street.
6. What are the challenges that online dating still has to face?
M.R: Online dating services need to focus more on protecting their clients from scammers.
7. Do you think online dating is shaping the future of love? In which way?
M.R: Online dating is absolutely shaping the future of love. It's the method most singles are using to connect.
8. In your opinion, has online dating erased outdated romantic ideals about the romantic soulmate?
M.R: I don't think so. It's simply changed the way those with romantic ideals. seek and find his or her soulmate.
9. Do you think there are still stigmas in our society about meeting somebody online?
M.R: Absolutely not. There used to be an awful stigma to online dating but now it's the go-to method for dating. When couples are saying they met online in their New York Times wedding announcement, it's clearly acceptable.
10. Why would you recommend online dating to singles?
MR: Yes, I do all the time. It's the first thing I suggest to single people. Online dating can be confusing, frustrating and deeply disappointing, but that's dating in general. I remind singles (myself included) it only takes one connection to make the process worth it.
 Shaping the future of Love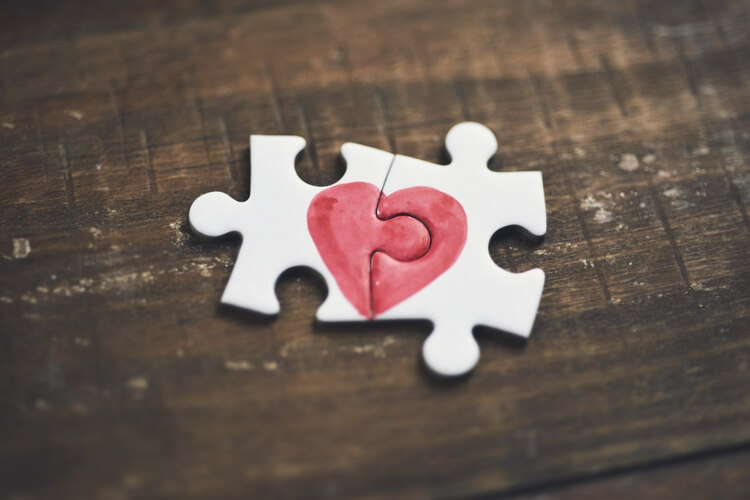 It has become an exercise of post-modernity to use all available resources to search for the right partner.
In our immediate individualistic society where materialism has tried to fill the void and conquer our hearts, it seems that the search for happiness based on an emotional, personal and intimate level is one of our toughest challenges.
Andriana Bellou, a researcher at the University of Montreal found in her study about the impact of online dating relationships that "as more people use the internet, marriage rates actually increase".
Despite the claims of the death of dating, it rather seems that dating is more effervescent than ever and online dating has passed from being a marginal practice to a mainstream one.
A romantic activity that seems to be setting its future sights towards mobile and dating apps instead of dating sites on desktop: the new dating-on-the-go.
Stigmas attached to online dating are slowly disappearing and successful online dating practices based on the optimization of the number of words on the dating profile, the selection of adequate dating pictures and the creation of personal algorithms for a mindful search are becoming the rules for a successful love story.
Online dating has proven that it has more to offer than deceptive profiles and false promises. On the contrary, singles are becoming educated thanks to online dating blogs and using it to their advantage.
Online dating has become a platform that has completely transformed communication, and communication itself has given subtle cues such as misspellings or personality traits which can be important clues to expose true personalities.
Stronger bonds, deeper intimacy, and instantaneous meetups are the basis of online dating, a continuously growing market that has managed to seduce singles (and even non-singles!) all over the world.
This is hardly surprising if we consider that we, as humans, have an innate desire to engage in intimate relationships.
Are we then looking for love in a different way?
Some experts are starting to claim that the act of searching for potential partners "has become gamified" …
What's for sure is that love has evolved through history in different manners, from the romantic ideal, to an exchange of properties and cattle to the game of finding love.
Right now, we are in the middle of a movement, a journey of transformation, searching for love's redefinition.
The game is on, do you want to be part of it?