Your kind of Love – 10 ways in 10 days to find love in 2019
Last Update : January 7, 2019 by Aya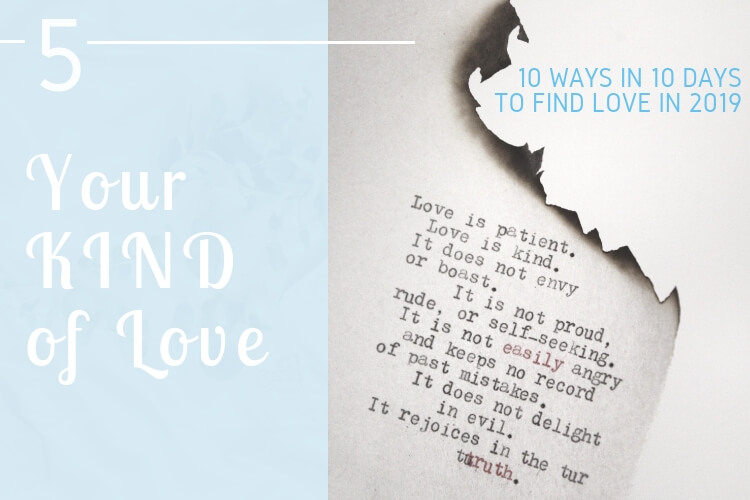 Agreement No.5 I position myself in my kind of love
Day number 5 in our journey to be open to finding love in 2019.
Today's agreement is directly connected to yesterday's one: Redefining love.
Yesterday you put love out the box, you redefined what love means to you.
Today, we're going to learn how to position yourself in your kind of love so you can start manifesting it.
Sharing your kind of Love
As we've already discussed it is very important to create your own definition of love.
But it is equally important to learn to communicate and to share your kind of love.
The first thing you should do is to make sure once you've agreed on your standards for love, that you live by those standards.
We live hectic lives and sometimes we tend to be too focused on ourselves. We don't have time to stop, and really think about how we feel or how we make others feel.
That's why the first step you should take is to learn to communicate and to act by your definition of love.
For example, if you think compliments and constructive criticism are an important way of showing love and care, make sure you practice it.
It is very simple to demand something for oneself, but it becomes much more complicated to give and share with others what we expect for ourselves.
Start treating others in the exact same way you expect to be treated. Try to avoid gossiping and assumptions, but rather try to be as transparent and honest as you can be.
The more you live by your standards the more your standards will become the norm in your life.
It is a very important step towards your search for love.
Discover Bauman's lessons about love: identify your kind of relationship!
Communicating your love expectations
You'll see how little by little, the more love you give, the more love you'll receive.
It is a very empowering feeling!
In that sense, when you meet a match or when you start dating, you should always keep in mind your love "standards" and you should communicate them to your partner.
The idea here is to be on the same page.
Being on the same page when it comes to love it is one of the most efficient ways of finding a match.
Think about it, your interests could be different, your hobbies could also be different, after all, a relationship is also about sharing and learning from the other.
However, if you're not on the same page when it comes to romance and love, that's exactly when frustrations and disappointment shows.
It is very refreshing to discuss with someone love and romance, and we definitely encourage you to do so!
Start spreading love and see your life grow!