Enjoy the emporwerment of Online Dating – 10 ways in 10 days to find love in 2019
Last Update : August 13, 2019 by Aya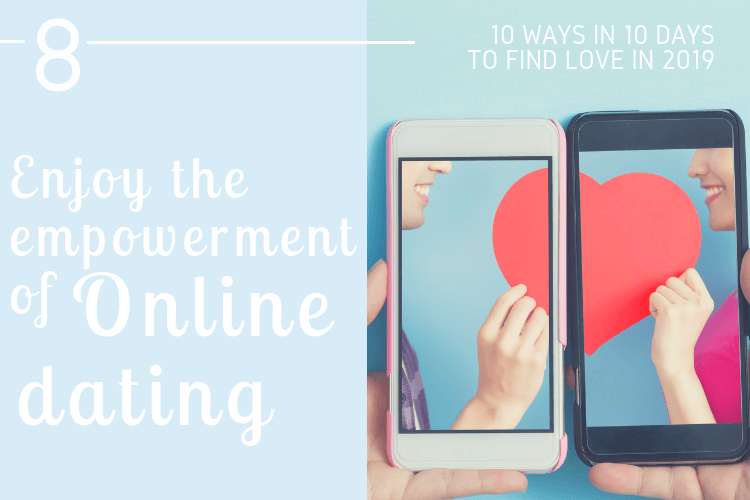 Agreement No.8 Try Online Dating
If you're starting to practice all the seven agreements we've been seeing together through the last seven days, then you're probably ready to take the next step:
Start meeting local singles!
Easier said than done… is it that hard though?
It's probably time for you to discover how great and empowering online dating can be!
How to meet singles with Online Dating Sites: empower yourself!
The first thing we've got to clarify is that we encourage you to try Online dating by registering to the best dating sites.
There are many different kinds of dating sites on the web. Some are more professional and serious than other ones, that is why we strongly recommend singles to choose wisely before registering or subscribing to a dating site as your experience will depend on the seriousness of the site.
If you do not how to start to look for good dating sites in your area, don't worry. That's actually our expertise!
Online Dating Empowerment and Romantic ideals
Online dating has not only empowered women when it comes to meeting partners but it has also empowered shy people, gay people, singles looking for a serious commitment, etc.
One of the best tools that online dating gives you is the fact that you're under control at all times of your Online Dating experience: you can manage your time, manage your profile, manage with whom you decide to chat and even be as specific as you want when it comes to finding the person of your dreams. 
Of course, having said that, we want to clarify, that sometimes the vision we tend to have of the "person of our dreams" is quite unrealistic, as it often happens that everything seems perfect  "on paper" until we start to interact with the other person.
Although it happens very often, it is quite dangerous to develop an unrealistic idea of perfection in a potential partner as at the end of the day, we're guessing you'll want to start meeting with actual human beings…and the truth is that nobody is perfect!
So our recommendation is: feel the empowerment of online dating, meet singles around your area, start chatting, start flirting if you feel like it and stay as far as you can of romantic ideals of perfection.
Give it a try and register for free to our favorite dating site!