How to easily find long-term love with Online dating in 2018
Last Update : May 29, 2019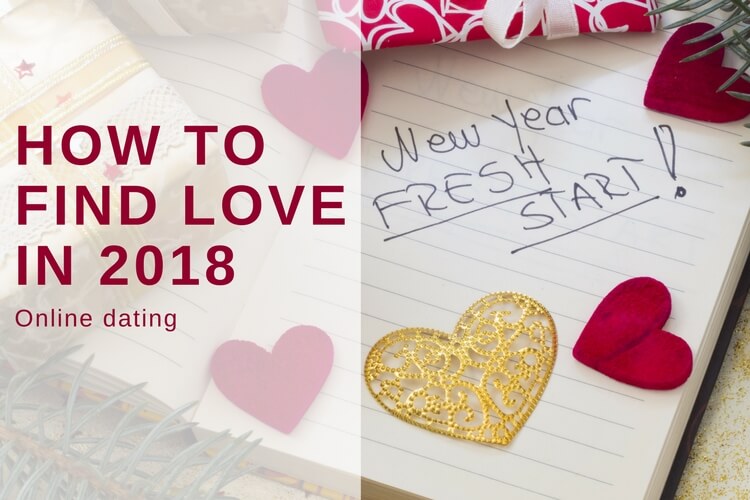 2018 is around the corner and we all know how it works…
New year= new resolutions!
If your resolution is to find love in 2018, we'll tell you how you can find long-term love with the best online dating sites.
The best season for singles and online dating is about to start and we highly recommend you to be prepared so you don't lose your chance! If you want 2018 to be a year filled with romance and love, now is the moment to start!
Online dating and the future of love
Numbers don't lie.
If you check the deep analysis we did about the online dating scene, you'll see that 91 million people are nowadays using dating apps to search for a meaningful relationship.
But that's not all…
People are nowadays increasingly busy, and the lack of time is probably becoming one of the main problems for many singles. Online dating sites have become the best way to start meeting not only singles all around the world but most interestingly potential matches with lots of affinities!
The wonders of the new technology! You can shape in your head the characteristics of your potential perfect match, and the matchmaking algorithm will do the rest of the job for you!
When love becomes more tangible through online dating
The beauty of Online dating sites lies in three main elements: Firstly, as we've said: the matchmaking algorithms analyze thousands of profiles to try to find the most compatible ones.
If we think about it, that's already a lot of time that singles have gained!
Can you imagine going from bar to bar to start conversations with potential matches to find out after 15 minutes that it was a complete waste of time? Indeed, we've all been there!
Secondly, with online dating sites, you can find love through online chat. It might sound weird if you've never tried it, but it completely makes sense. Before starting to chat, you've normally had the chance to check your match's profile, so you already have some basic information about the person.
Next step is to get to know each other and gauge if there's any digital chemistry. Once you try online dating, you'll see how easy it gets the more you do it.
Digital chemistry might not mean anything to you right now, but when you start chatting with someone and you see that the conversation becomes increasingly interesting and it seems to flow quite easily, then you'll know that there's chemistry between you too!
Last but not least, online dating sites give you a great opportunity at having visibility.
If you're looking for love on online dating sites the first thing you'll need will be to be visible to other profiles, right?
And how do you do that? Through a great profile that will stand out from the crowd. We've published many online dating guides to help you thrive with your online profile.
Have a look, it might seem complicated at first but once you understand how to do it, it'll only bring benefits to your romantic life! The secrets of long-term love are based on having chemistry, a meaningful connection, and affinities. This is exactly what online dating can give you in a more efficient way! So, if you want 2018 to be romantically great, don't lose a minute!
Check the best dating sites in Australia and start opening your heart to lots of possibilities!