The number one reason you should try Dating-on-the-go with Zoosk
Last Update : April 23, 2019 by Georgia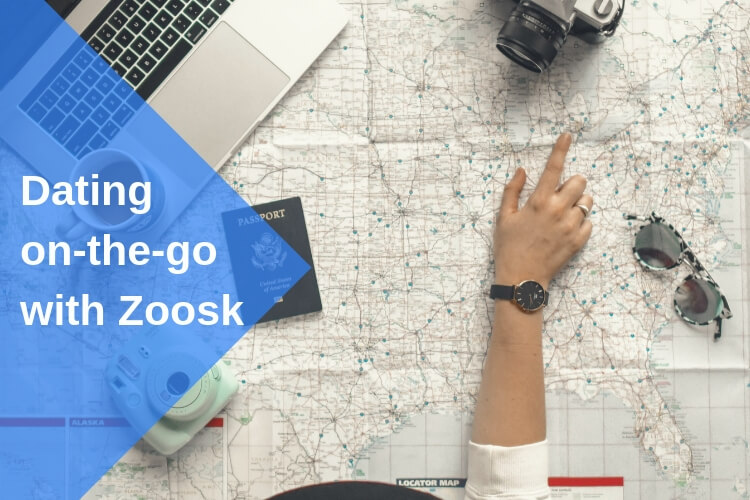 Zoosk is one of the biggest international dating sites around the world.
If you're looking for tips and tricks on dating while traveling, in this article, we'll talk about how to make the most of the Zoosk dating experience while on the move.
Nº1 reason: Meeting singles while traveling with Zoosk
The number one reason we recommend Zoosk as your best dating companion when traveling is quite simple: its 40 million users' database around the world.
Good news for traveling singles!
The most important factor you should take into account if you're looking to join an international dating site is undoubtedly how many users are actively using that dating site around the world.
Zoosk has one of the biggest digital community of singles around the world. That means that no matter where you are, you'll be able to find local singles around you!
We know how hard it might be for travelers to meet new people! However, with a little bit of help of the newest technological platforms, things can be so much easier when it comes to making friends in a new city.
Zoosk search to meet new people
One of the favorite features of the users it's the so-called Zoosk search. It's an option that allows you to search with specific criteria what you're really looking for.
In other words, let's say you're hoping to meet someone who loves to travel and to do sports. You can save your search and every time you'll arrive in a new city, Zoosk search will remember your preferences and it will only show you potential matches based on your selected criteria.
Sounds pretty good, doesn't it?
You can also try another really great feature: Zoosk smart pick.
With this option, you'll only have to complete a small questionnaire so the dating site can have a better understanding of your targeted ideal match.
It will then, with your permission, start to search through their database (and based on location), the profiles that match best with your request.
A great tip is to update your Zoosk Smart pick preferences every time you move to a new city!
Zoosk Behavioral Matchmaking system to make friends or even more than friends…
We've talked about Zoosk search and Zoosk smart pick's questionnaire, however, it doesn't mean that Zoosk bases its profile suggestion on a questionnaire.
One of the most innovative features of this great dating site is its so-called "Behavioral Matchmaking system".
How does it work?
Instead of having to fill lengthy dating questionnaires, Zoosk is an interactive dating site, which means that the more you interact the more it'll understand your preferences and the better its profile suggestions will become.
For instance, if you like some profile, start interacting with certain users and complete your criteria on the Zoosk search toolbar, the dating site will start to understand what kind of profile you like and what you seem to be attracted to.
As such, it will start to suggest you really similar profile wherever you are.
A great way to meet new people while traveling and discover new places with potential matches!
Zoosk is probably the best dating-on-the-go platform you can find online!