Almond-Crusted Tilapia
Last Update : January 17, 2018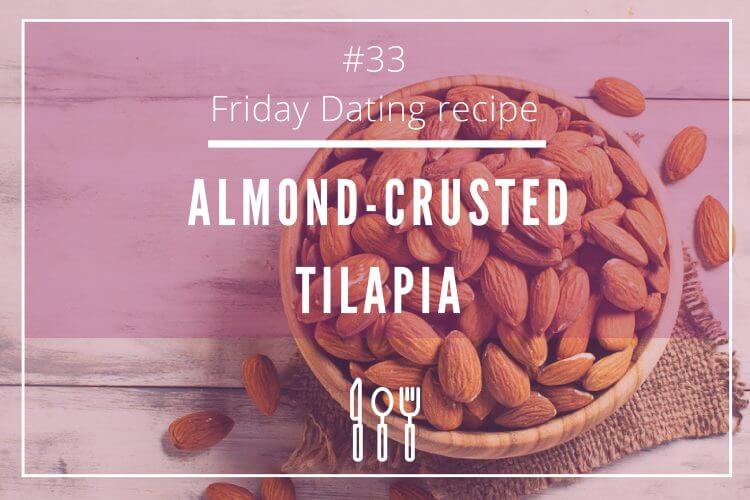 Discover all our Dating Recipes!
Almond for a sensual date
Despite having been for centuries a symbol of fertility, almonds are also known to be aphrodisiac food as they are quite beneficial towards hormone production.
On top of that, it is said that their aroma can arouse passion in the ladies, so if you're planning to organize a sensual date, why not to try almonds?
You might seduce through the smell your partner…
On the plus side, almonds are also packed with benefits for the health. Its high levels of omega-3, vitamin E, magnesium and fibre make of almonds one of your best friends when it comes to health and love.
A healthy recipe to boost romance
This fish recipe is easy to prepare but quite effective when it comes to impressing your guest.
It can be served with green beans or mashed potatoes. If you want to serve a delicious recipe for a great date, try this one!
Ingredients
1/4 cup almonds
2 tablespoons breadcrumbs
1 teaspoon herb seasoning
black pepper
1 tablespoon canola oil
1 tablespoon Dijon mustard
2 tilapia fillets
Chopped fresh parsley
Preparation
Place all the ingredients (except the tilapia fillets) in a blender and process it for 45 seconds until it becomes finely ground.
One the crumb mixture ready, transfer it to a separate bowl.
In a pan over medium heat, brush with some mustard both sides of the fish and add the crumb mixture.
Cook it for 3 minutes and sprinkle with parsley.
Enjoy!