Dating as Tom Cruise
Last Update : April 7, 2017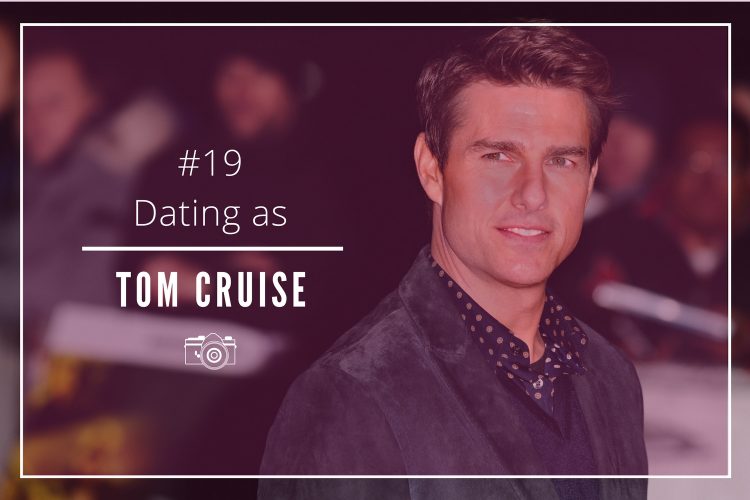 Since he started his acting career at the age of 19 with "Endless Love" (1981), Tom Cruise has been a sex symbol for several generations of women, and he has had the opportunity to date a bunch of them as well.
Despite having he has been rumoured to have been dating a lot of woman throughout his life, the American actor has always been on the spotlight due to his long-term romances with the likes of Penélope Cruz or Sofia Vergara as well as his three marriages.
The importance of marriage
Many people believe that most younger men are not interested in marriage or fear commitment, but Cruise has always been very supportive with the idea of being involved in life-time relationships and be joined in holy matrimony.
However, the 54-year-old actor and producer has been married three times. The first one happened at an early age.
After having romances with some 80s movie stars like Rebecca de Mornay or Patti Scialfa and a love story with Cher, he got married with the actress Mimi Rogers at the age of 25. The couple lasted for three years.
In spite his first failed marriage, he did not turn his back to love, and he said the vows two more times. He was married with Academy Award winner Nicole Kidman for over a decade (1990-2001) and with the actress Katie Holmes from 2006 to 2012.
It is never too late to search for a new chance in love
A hopeless romantic, it how Cruise can be defined. Some daters do not know how to react when life slaps them in the face, but "The Mummy" actor has taken the most of his past relationships. He currently is enjoying his singledom and going out on secret dates.
Despite, recent rumours connected him with other stars like Angelina Jolie or Vanessa Kirby, the actor, as close sources reveal, is still searching to fall in love again! He is a living proof that giving up on love is never an option!
*Photo by Featureflash Photo Agency | ShutterStock.