Dating as Jennifer Lawrence
Last Update : March 3, 2017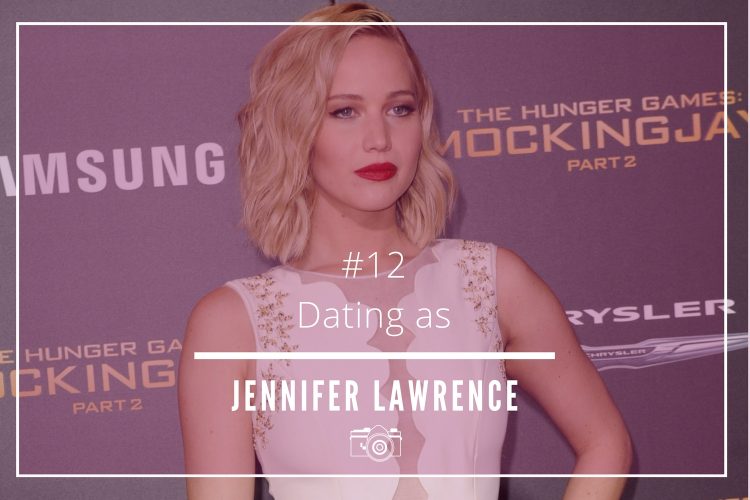 Hollywood rom-coms have always portrayed an idealized world where an almost perfect woman, after some unfortunate events, ends up meeting his prince charming.
However, real life is completely different, especially when it comes to relationships. The perfect commitment does not exist.
One of the celebrities that breaks Hollywood stereotypes with a unique style and attitude, but also in the way she dates, is the actress Jennifer Lawrence.
Dating a woman that does not have a partner type
The American actress became famous after portraying Katniss Everdeen in The Hunger Games and thanks to her roles in other independent movies, she has become one of the most influential women in cinema and critically acclaimed as one of the best actresses of her generation.
She even has earned four nominations for the Academy Award for Best Actress and won one of those.
However, one of the reasons why she has been on the spotlight is due to her love life, which is varied. She does not have a specific partner type.
Lawrence is known for her relationships with some co-stars like Nicolas Hault (X-men) or rockers like Coldplay's singer, Chris Martin.
Rumours say that she also had romances (even, it has not been confirmed) with A-list film stars like Bradley Cooper or Liam Hemsworth.
A woman who does not follow social stereotypes
The reason why her love history is so diverse is because she actually is a woman who does not like to play by the rules and does not follow social stereotypes. In fact, she also looks for partners who are precisely like that.
Her last known romance is with the Black Swan's director, Darren Aronofsky, whom she has defined as a "visionary" man.
Throughout the years, Lawrence also has become a role model for those feminist women that love their imperfections and go against society's beauty standards.
Undoubtedly, Lawrence is a great example of that kind of woman who knows that seducing the opposite sex and finding love is not a matter of pretending being perfect or pleasing others. It is just about being yourself!
*Photo by Tinseltown | Shutterstock.com.