Christmas: what will you give your partner?
Last Update : December 23, 2015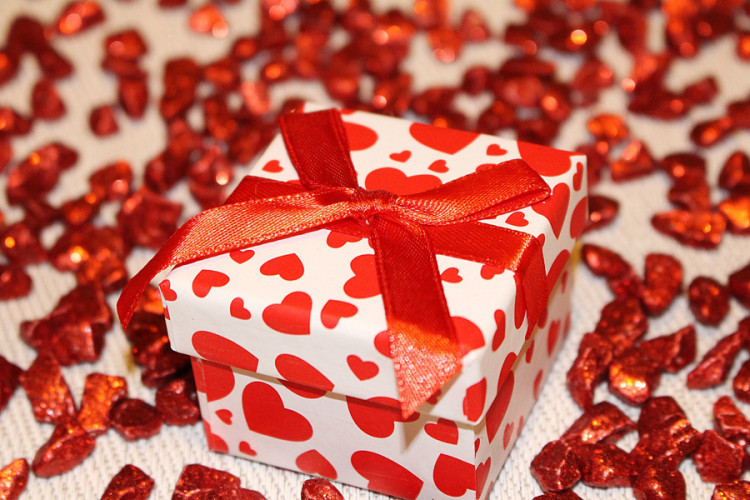 Christmas is fast approaching and you're running around to finish getting gifts to satisfy everyone but strangely, the only person you're out of ideas for is your partner! Worried about disappointing them by not finding the ideal gift that isn't too much or too ridiculous. In short, you want to be original but also want them to be pleased.Whether it's your tenth or first Christmas together, giving the person you love a gift to can be stressful: you want to surprise your special someone and see that sparkle in their eyes? Out of all the suggestions you find in magazines or given to you by your mother or friends, you just can't seem to make up your mind! Here's how to avoid your present being a flop and make this a Christmas one to remember!
Give a personalised gift to your lover
A book, a piece of jewellery, a perfume? You will have to investigate! All gifts are honourable and as is often said, it's the thought that counts, however: you must stand out! No way can he or she prefer the present received from their sister in-law preferred the gift of his sister than yours!
First, to make your decision easier, filter your ideas by interests! Does he like sports? A safe bet for a gift might be a sporting event like a football game, for example. She is a girly girl? In this case she'll surely appreciate a perfume or jewellery: this is (despite the clichés) a romantic gift.
The best way to create the element of surprise is to start thinking about the present well in advance so you can anticipate the perfect gift: one that he or she will never receive a duplicate of, one that will truly be unique. Ideas? Personalisation! There is a huge difference between giving your other half a classic silver bracelet or a bracelet engraved with both your names! Also, if you have been together for a few months and you have a nice selection of photos of you both on your smartphone, why not create a little photo album! Personalized gifts are invaluable evidence of affection. Behind your gift hides your personal investment and certain energy displayed to please him or her: he or she will love this type of attention.
Adapt your budget to your relationship
Make sure you adapt your budget for your gift to how long you have been together. If you just met someone and have only been dating for only a few weeks, the Christmas present will not be the same to one that you'd give if you have been dating for a year. In this case, a simple little surprise that might be an inside joke for the two of you might be a good idea. Depending on your involvement and the type of relationship in which you are, the "first" gift has an important impact. Women in particular tend to judge the commitment of their partners to the kind of gift they may offer. For example, a personalised gift for a woman suggests that her man will take care of her whereas a simple perfume can, for some, seem too common.
With Christmas only a few days away, your options are limited so for last minute gifts, dig deep to find what will bring joy to your partner: a gourmet dinner for two? An evening in a posh hotel or even a romantic weekend getaway: a great excuse to spend more time with your loved one in 2016!